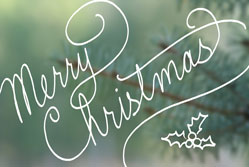 2015 seems to have flown by; we've certainly been busy here at Donut HQ covering small business news, publishing expert blogs and adding to our ever-expanding library of marketing resources for small business owners.
We know you've been busy too - when you run your own business it can feel as if there are never enough hours in the day. So if you are pushed for time but you want to read the best marketing advice and inspiration for small firms, check out our pick of the top ten blogs of 2016 (below).
We're planning lots more content in 2016, including a raft of new articles on ecommerce coming in the spring. So do come back in 2016 for more news, views and advice.
In the meantime, we'd like to thank all of you for supporting Marketing Donut - it's your insights, comments, blogs and tweets that make the Donuts such a fantastic resource for UK small businesses. We'd especially like to thank all our experts and bloggers that have generously shared their knowledge with us.
And, of course, thanks to you all for visiting, reading our content and sharing it. If there's anything you'd like to see in the future, please let us know.
We'll be back on 4 January with more news, articles, blogs, tweets, offers and advice - everything you need to help you run your business better.
Have a great Christmas and a fun new year!
The Marketing Donut team
Here's our pick of the ten best marketing blogs of 2015:
Andy Bounds: What makes a great salesperson? The answer might surprise you...
Mike Southon: How to grow your business when you've hit a brick wall
Sarah Orchard: What's native video and what has a meerkat got to do with it?
Dee Blick: Revealed: 13 marketing secrets of the most successful small firms
Emma Pauw: Mastering the art of social listening
Shweta Jhajharia: How to qualify leads in just ten minutes
Eric Moeller: 18 ways to talk to your customers on social media
Ashley Carr: How to get journalists on side
Amanda Ruiz: How I used LinkedIn to open doors when all else had failed
Grant Leboff: How to make your customers the heroes on social media