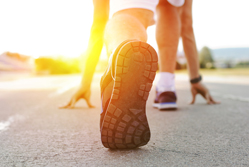 What do Baader, McIlhenny, International SOS, Hoganas, Tetra, Bobcat, Gallagher, Seas Getter, Hamamatsu, Arnold and Richter, Petzl, Lantal, Tandberg, WET, De La Rye, Belfor, Ulvac, Gartner and EOS have in common?
They are all companies you have probably never heard of. They have global market shares of over 50% in their sectors and have been around for a long time.
These are the "hidden champions" or "supernichists" according to Hermann Simon, author of Hidden Champions of the Twenty-First Century: The Success Strategies of Unknown World Market Leaders.
So what can we learn from them?
These businesses have embedded themselves in the value chain of their clients; and they are the undisputed market leaders in their niche. They focus on narrow, small markets and become the best in that market.
Their strategy is to dominate market niches by transforming general markets in which they are a nobody into market niches where they are somebody.
They are mostly family businesses. They are often based in rural communities. They have a long term perspective. They have CEOs that have been there for over 25 years. The CEO is most likely to be the owner. They are customer-focused and they look after their staff extremely well. They invest in training and innovation. They are ambitious but they stick to what they do best. Above all, they deliver superior quality.
They have grown by going global
All of the companies have an international focus. They focus on China, Russia, India. They know that Japan is a source of innovation ("What happens in Tokyo today happens in the rest of the world tomorrow"). All their managers speak at least three languages, and increasingly their people reflect the diversity of their client base.
Selling versus marketing
Approximately 70% of these hidden champions only sell directly and maintain intensive, lasting relationships with their customers and suppliers. They have five times more contact with regular contacts then "normal" businesses.
Innovation is key
They spend double the average spend on R&D. Because they involve staff in vision, values and strategy, innovation is easier. And of course they involve their customers in the innovation process. The main focus is on ongoing improvement versus breakthrough innovations.
Knowledge-based organisation
The typical "hidden champion" is a one-product, one-market company with limited organisational complexity. The top management is very lean and leaders tend to be promoted from within. They have high-performance cultures and are intolerant of shirkers. Shirkers get fired. If you stay, you stay for a long time. The average length of service is 37 years — which allows the organisation to retain knowledge and expertise.
Key lessons
Ambitious goals can only be achieved by focusing one's resources;
High performance requires intolerance against shirking;
Uniqueness comes from within. It requires depth and a certain reserve toward outsourcing;
Globalisation opens up growth opportunities, even for small companies;
Innovation is the only effective long-term means of succeeding;
Closeness to customer almost automatically creates competitive advantages.
You can do it
The message is simple — you can do it too. Hidden champions teach us that instead of managing only one great thing brilliantly, good management means doing many small things better than the competitors. The sum of many small advantages ultimately leads to success. Genius is not required.
Copyright © 2014 Ron Immink, CEO and co-founder of Small Business Can and Book Buzz — the website devoted to business books.