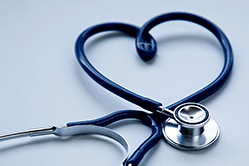 One of the biggest challenges for any small business at this time of year is how to create an effective marketing plan.
According to a recent Small Business Marketing Forecast by Ad-ology Research, 30.5% of small businesses plan to put more money into their advertising and marketing efforts this year.
The forecast says:
20.5% of small businesses will grow their ad spend on social media networks like Facebook, Twitter and LinkedIn
For small businesses using email marketing, a large number are using it heavily. 19.1% sent out email marketing messages 11 times or more in the past year, and 9.1% have sent out 26 or more emails over the last year. Constant Contact and MailChimp presently rank as the most popular email marketing services for small businesses
30.5% of small firms will target mobile advertising, apps or texting as a portion of their advertising mostly in part for its ability to geo-target potential customers.
So, what should your marketing plan say about your company over the next 12 months? Here are some key things to focus on:
1. Continuity
Any smart business owner will tell you that continuity is critical to serving up a winning marketing plan. The bottom line is that the entire team needs to be on the same page. While you should already have your 2013 marketing game plan up and running, make sure it is a unified one before you present it to the outside world.
2. Social media
Some business owners shy away from social media. One of the typical responses you will get is that they have trouble getting a true measure of how social media will benefit their companies, and it is unclear what the true return on investment (ROI) will be. In fact, social media offers your company a number of advantages — it requires little or no financial investment, it can promote your brand to countless individuals and it allows you to network with other companies for potential partnerships.
3. Blogging
Along with social media, blogging can be one of your best weapons when it comes to marketing your brand. If your company blog has had little or no love over the past year, it's time to change that. Not only should your company be blogging about your brand on a regular basis, but you should also be looking for guest blogging opportunities on other worthwhile sites. Guest blogging allows you to incorporate links into posts, bringing traffic back to your website. It also helps you gain juice on search engines, again giving you and your brand extra exposure.
4. Boldness
Finally, be a little more bold this year when it comes to your company's marketing efforts. Throwing a little caution to the wind is not such a bad thing. Be willing to push the envelope a little bit with how you market to your target audience — instead of relying on the same approach time and time again. Yes, some marketing ploys you use will undoubtedly come up a little short, but you never know unless you try.
So, in 2013, are you ready to roll up your sleeves and market like you never have before?
Dave Thomas writes about a range of business and consumer topics and also writes on behalf of Spokeo Removal.