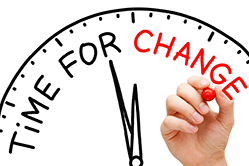 As of 14 April, LinkedIn has removed its products and services feature from Company Pages. With well over one million pages being lost — complete with the wording and recommendations that went with them — businesses are wondering how they can promote their products and services on LinkedIn now.
The Products and Services tab may have disappeared but businesses now have two options to promote their products and services on LinkedIn:
Share information via company updates on your main company page;
Create a new Showcase Page.
What's a Showcase Page I hear you ask…
These pages are a relatively new feature and essentially work as an extension of your Company Page with the aim of highlighting a brand or business and the products and services that you offer. The pages consist of a cover photo, a quick description of what the page is showcasing, a sample list of page followers and, of course, the actual page updates.
The main difference, however, is that people are able to use this page to follow aspects of your business they find most interesting. LinkedIn says: "Showcase Pages allow you to extend your Company Page presence by creating a dedicated page for prominent products and services. A Showcase Page should be used for building long-term relationships with members who want to follow specific aspects of your business, and not for short-term marketing campaigns."
As the majority of space on this page is taken up by page updates, LinkedIn says you must: "ensure that you have a plan for maintaining an active presence" before you set up a Showcase Page. If you have little to say, you'll soon find your Showcase Page looking bleak and barren.
So what's the fuss about?
Posting real-time company updates about your products and services on your main Company Page is a sensible suggestion, but these can be quickly disappear from people's newsfeeds as new content arrives and the same will happen on your Company Page.
Many firms prefer a more permanent place to highlight products and services. And the products and services section had been well-used by businesses, with some even paying external consultants to create these sections for them.  
So how did LinkedIn justify this decision to remove all the hard-earned product and services recommendations and wording? It said: "we do this to ensure that we're creating a platform where companies can deliver timely, engaging content to our members. Sometimes, this means we need to remove a feature to focus on areas of the product that most benefit both companies and our members."
Before jumping feet first into a new Showcase Page, ensure that you have enough content and create a plan. In the meantime, posting regular company updates will help but in the long term, this is less than ideal. With regards to your product recommendations, if you're a page administrator, you can download these to ensure they are not lost forever. You can also request a copy of them from LinkedIn.
Social networking sites are always evolving and should never be solely relied on to showcase your business. So it's vital that your company website remains the principal shop window for your products and services.
Emma Pauw is social media writer at We Talk Social.