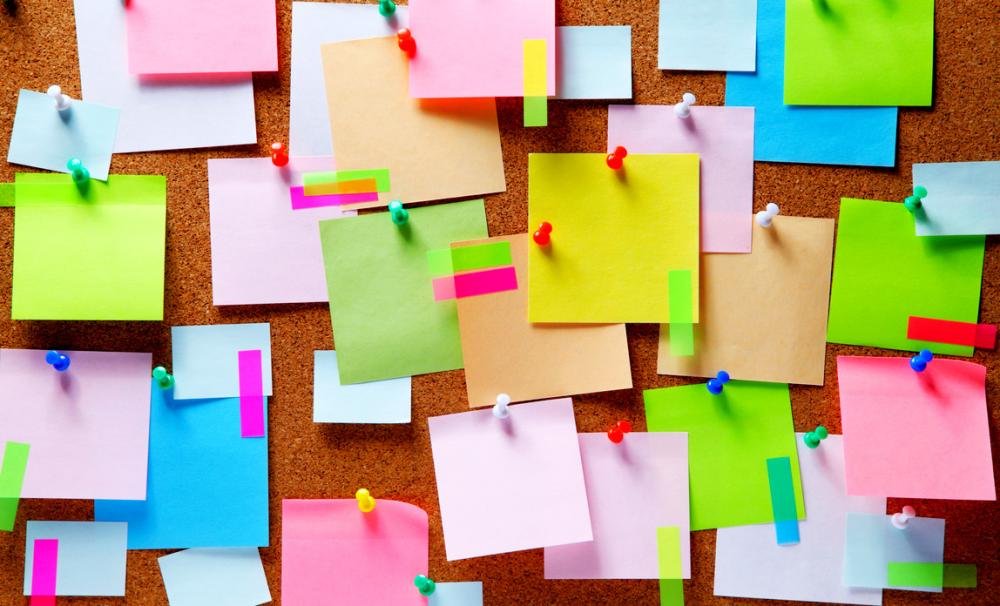 It may have a reputation for being full of pictures of cute kittens and cupcakes, but Pinterest is one of the fastest growing social media sites, with more than 100 million active users
For businesses, it operates much like a shop window and is increasingly driving both referrals and sales.
So, should your business be on Pinterest?
1. What is Pinterest?
Pinterest is a social sharing website where individuals and businesses can 'pin' images on 'boards' in order to share visual content with friends and followers.
Pinterest allows users to curate images from across the internet under different categories. If users like a particular photo, they can repin it onto their own board.
More and more businesses — especially retailers and manufacturers — are finding that Pinterest allows them to show off photogenic items and bring them to the attention of a wider audience.
2. What is the Pinterest audience like?
With the early influence of arts and crafts on the site, women dominate on Pinterest. However, the latest research shows a changing picture, with men increasingly using the site, especially in the UK. The typical age group is older than some of the younger social media sites like Facebook, but is growing across all ages.
3. What are the hot topics on Pinterest?
Any category that has visual appeal does well on Pinterest. Retailers and manufacturers, in particular, are finding that Pinterest provides the ideal shop window for their wares. Popular categories include interior décor, design, arts and crafts, food and drink, photography, beauty, fashion, fitness, jewellery and accessories. Infographics are also very popular on the site.
4. What's special about Pinterest for businesses?
Pinterest creates a lot of online referral traffic so it's great for attracting attention. And perhaps because it's smaller than the big social media sites, it can be easier to stand out from the crowd.
5. Which businesses are using Pinterest?
Major retailers like Ikea, House of Fraser and ASOS are big Pinterest users. But small businesses are also finding ways to attract attention on the site.
Pinterest has introduced Pinterest for Business, a resource showcasing best practices, case studies and creative solutions for companies.
6. How do you get started?
Create a board on any subject that interests you, and then browse the site and get pinning. In the Pinterest Goodies tab there is a Pin It button so you can drag and drop images into your favourites bar.
Pinterest allows you to follow others, like, comment on and repin what they post. As with all social networking sites, there are guidelines to follow — or Pin Etiquette.
---
Top tips for businesses that want to succeed on Pinterest
Keep it light and friendly — don't do a hard sell. Use a picture of a person for your profile, not a logo. But also include key information including your website address. In turn, promote the fact that you are on Pinterest on your website and in other social media profiles.
Choose inspiring or catchy names for your boards, not your own in-house descriptions for your product ranges. Include keywords in your descriptions. And, make sure your photography is top-notch. Try taking shots of your products being used or in interesting settings.
When it comes to boards, it's better to have fewer boards with more pictures than hundreds of different boards. Try adding prices to your product pins and ensure there's a click-through to the shopping basket on you website. You can also post other content including infographics and video. You could even illustrate great customer testimonials.
Don't just pin your own stuff — pin other people's images and like them too. By commenting and sharing with others, you'll grow a community of followers. Above all, Pinterest is about being social and creating engagement. You can also bring your brand to life by pinning other images that illustrate your style or ethos.
Follow other pinners. Businesses can follow other firms in their sector that are non-competitive. For instance, if you sell jewellery, you could follow clothes businesses that you like.
See how others are using Pinterest. If you type a company's domain name (or even your own) into the search box, you'll find the content already pinned from those businesses. Also, analyse your own traffic to see what's working and what isn't
---
More on this topic: