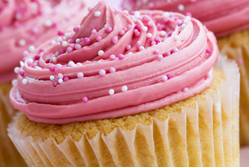 What do you do when local supermarkets are squeezing the life out of your business? One option is to refocus on an area where they can't compete
This happened to Tim and Kevin Slatter and their team who fought back against the supermarkets with an ecommerce business called www.TheCakeStore.com selling imaginatively decorated, mouth-watering celebration cakes together with branded creations for corporate events.
In early 2001, Tim was co-running a struggling bakery business with a 70-year history and four shops in south London, but local superstores were undercutting his bread prices. "It was the inspirational designs of one of our cake decorators, Steven Howard, which helped us change tack into specialising in celebration cakes," he explains.
Now brother Kevin runs the business in London and Tim works from Scotland maintaining the website. Since going online, the high street side of the business has dwindled.
"We closed our three other shops, leaving just the flagship store in Sydenham, south east London," Tim recalls. "It makes sense given the greater profit margin and wider catchment of our web operation. Running a shop is extremely expensive - why battle when our customers are either prepared to travel to collect cakes or pay for delivery?"
Setting up shop
The Cake Store has 900 different types of cake on offer (all made to order) from the simple to ornate wedding towers. Total turnover is more than £1.5 million with more than 500 sales per month coming in online at an average of £75 each. When it was a high street only set-up, the business had less revenue and higher overheads.
How did they do it? Tim explains that the ecommerce software they chose was critical to help the operation run smoothly. "We find the SellerDeck software is easy to use - great for me as I trained as a chef and am not a techie. Plus it is really flexible and has scaled with our growth. There's no doubt that ecommerce saved the business."
For promotion, the firm relies on search engine optimisation. Their budget for marketing is small but their approach works perfectly.
"Our products are made by skilled craftspeople so a steady flow of orders is ideal, with no big surges," Tim observes. "We've tried emailing promotions to our customers, but this does not really suit our business model, and unless you get the advert just right it is all too easy to get your domain name blocked from inboxes.
"Instead, getting regular press coverage, word-of-mouth recommendation and ensuring our Google rankings stay high are techniques that ensure solid growth." In addition, all product packaging and delivery vans are clearly branded with the website address.
Measuring success
Tim and Kevin have found that although approximately 25% of sales come from the website, in fact about 80% can be attributed to their internet presence. "We get a lot of customers who check out our selection online and then call to place an order. It's great because both parties can look at the same cake image and it's easy to discuss any changes the customer wants to the standard design, which ensures customer satisfaction." says Tim.
Phone and shop orders account for 75% of the turnover and, for staff, having a single integrated system combining orders from the web, phone and the shop means order management and reporting are far more efficient. "In fact, I would estimate that order processing productivity has increased by at least 30% as a result of an upgrade to the next level of software."
Growing the business
A move into the corporate market has been a huge success for The Cake Store. "We introduced these new mini cakes which can include an edible corporate logo," Kevin smiles. "It's a fantastic tool for marketing, as the company's advert is the last thing the client sees as the cake disappears into their mouth!"
Development of the ecommerce business has gone very smoothly and The Cake Store now employs 36 staff, including 14 cake decorators. Tim, who works from his home in Ayr, Scotland, says the only real issue he faces is, keeping up with demand.
The Slatters expanded their customer base dramatically by also launching The Brilliant Bakers. They now deliver a great range of celebration cakes all over the UK mainland rather than just serving London. "The range is growing on a daily basis," adds Tim. "We believe we are the first British company to guarantee fresh celebration cakes delivered in perfect condition."
Ecommerce content edited by Chloe Thomas of eCommerce MasterPlan.