December 20, 2013
UK SME population hits six-year high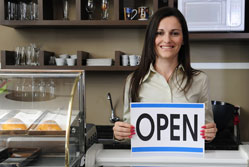 The number of active small and medium enterprises in the UK reached a six-year high of 2.16 million in 2013.
The UK now has the most SMEs in business since before the downturn after two successive years of growth.
According to the SME Growth Monitor from the National Association for Commercial Finance Brokers (NACFB), following the loss of 80,615 small firms between 2008 and 2011, SME numbers have swelled by 4.2% in the past two years, compared with a 3.3% rise among large employers.
England leads the way with 4.6% SME population growth since 2011, closely followed by Scotland on 4.5%. In both cases the revival of small business fortunes has outstripped larger businesses whose numbers have grown by 3.3% and 3.9% respectively.
In contrast, Wales has experienced just 0.3% SME growth in the past two years and small business numbers in Northern Ireland have fallen by -1.9%.
The post-2011 recovery has seen SME numbers grow in 18 out of 20 UK industries, with the only exceptions being construction (-2%) and wholesale (-1%). In contrast, big business numbers have risen in just three quarters of UK industries.
Professional, scientific and technical industries have seen the biggest SME population growth of any sector, followed by information and communication, health, property, agriculture, education and manufacturing.
However, the growth rate has slightly slowed in recent months, according to NACFB analysis. It reveals the growth of the UK business population slowed between 2012 and 2013, with a greater impact on SMEs than large employers.
Adam Tyler, CEO of the NACFB, said: "The SME population has been the first to bounce back after the financial crisis, suggesting an ability to adapt quicker than some larger businesses and respond to customers' changing needs. But their small size also leaves them vulnerable to funding shortages, legislative change and the ebb and flow of the economy. As the UK recovery moves into second gear, SMEs will need a further hand to sustain their early growth."
Related resources: