January 31, 2014
"British industry is coming home" - Cable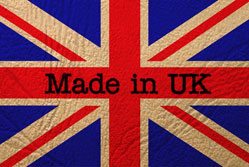 UK Trade & Investment (UKTI) has joined forces with the Manufacturing Advisory Service (MAS) to launch Reshore UK, a new one-stop-shop service to help bring manufacturing and production back to the UK.
According to the UKTI, UK firms are increasingly looking to "reshore" manufacturing, textiles, software production and call centre work to the UK instead of outsourcing overseas. This is due to the combination of a strong economy, competitive corporate tax rates, a good regulatory environment, strong legal frameworks and a dynamic labour market.
UKTI has identified 1,500 manufacturing jobs already reshored in the UK since 2011 and a MAS survey shows companies citing costs, quality and reducing lead times as the top three reasons for moving production back to the UK.
Reshore UK will provide a matching and location service, access to advice and support and a named individual to help each company. MAS's role will be to help SMEs to be globally competitive and ensure there is capacity in the UK supply chain to take advantage of reshoring opportunities.
Business secretary, Vince Cable, said: "British industry is coming home. Over the last few months I have welcomed many companies who have taken manufacturing, textiles, call centre work or software abroad, bringing jobs back to the UK. This is a sign that diverse, high-quality British manufacturing is on the rise once again. It also highlights the ability of British-based business to stand strong in the face of global competition."
The UK government has also announced additional support for UK businesses through new additions to the Business Ambassador and Trade Envoy programmes, strengthening the UK's overseas business networks. The Trade Envoys will promote trade and investment in emerging and growth markets and showcase more opportunities available to UK SMEs.
Related resources: