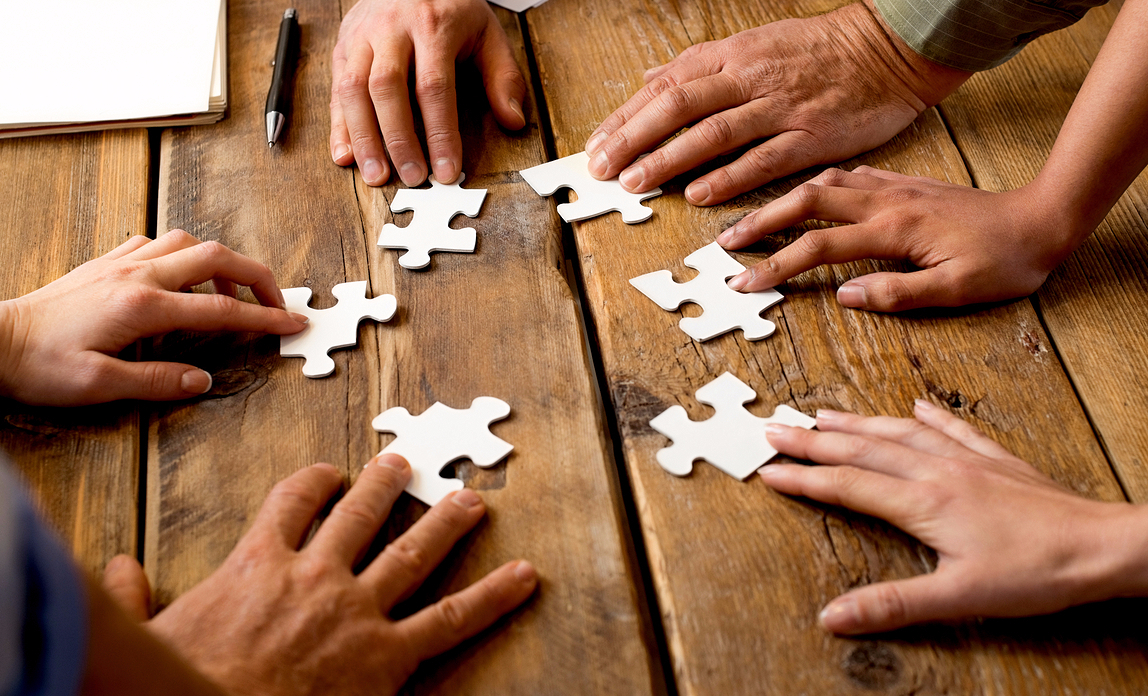 Big contracts may seem out of reach, but by linking up with other firms, you can gain the resources you need to pitch for lucrative business. Tom Whitney finds out how to collaborate with other firms to win business
Collaborating with another small firm through a sub-contract or joint venture can greatly increase your chances of landing public sector and corporate contracts. This in turn provides multiple benefits to your business: it can boost your revenue and reputation, increase your technical knowledge and give you access to new markets.
"Firms of any size can join up to collaborate on short-term projects," says Ian Schollar, head of practice development at the Chartered Institute of Purchasing and Supply (CIPS). "Teaming up can help your business to grow faster and increase your productivity, without taking on all the risks of a merger."
Finding contracts
Your market knowledge is essential when it comes to finding suitable private sector contracts to pitch for. Use your contacts with suppliers and potential customers, and browse through adverts in the trade press.
Finding public sector contracts is more straightforward: the Government has pledged to open up opportunities to small businesses, and public sector tender notices are listed on the website for the Official Journal of the European Union and various dedicated tender websites (see below).
Collaborative partnerships
Whether it is a private or public sector contract that interests you, list the resources you would need in a partner business to pitch for the work. "The ideal partner in a joint venture is one that has resources, skills and assets that complement your own," says Schollar.
"Customers and suppliers with whom you already have a long-standing relationship are a natural place to start your search," he continues. "You can also get help finding business partners through trade bodies, your local Chambers of Commerce and business support organisations."
"Find a like-minded firm with similar thoughts on supplier relationships. You have to like and respect your partner, otherwise it could cause conflict."
Sell2Wales has produced a guide to Joint Bidding to help small businesses collaborate so they can tender for public sector contracts.
Partnership contracts
"You need a written contract setting set out the terms and conditions, the objectives of the joint venture, the financial contributions you will each make, your respective responsibilities and an exit strategy," advises Schollar.
Before signing any partnership agreements, however, carry out thorough research on your potential partner, including their financial security, management structure and personnel. And be aware that while joining forces with another firm can strengthen the resources you put into a pitch, the buyer may also expect more from you as a result.
"Collaboration won't work on every project, but with the majority of large contracts going to big business, teaming up with other small firms can give you a chance of getting a foot in the door," Schollar concludes.