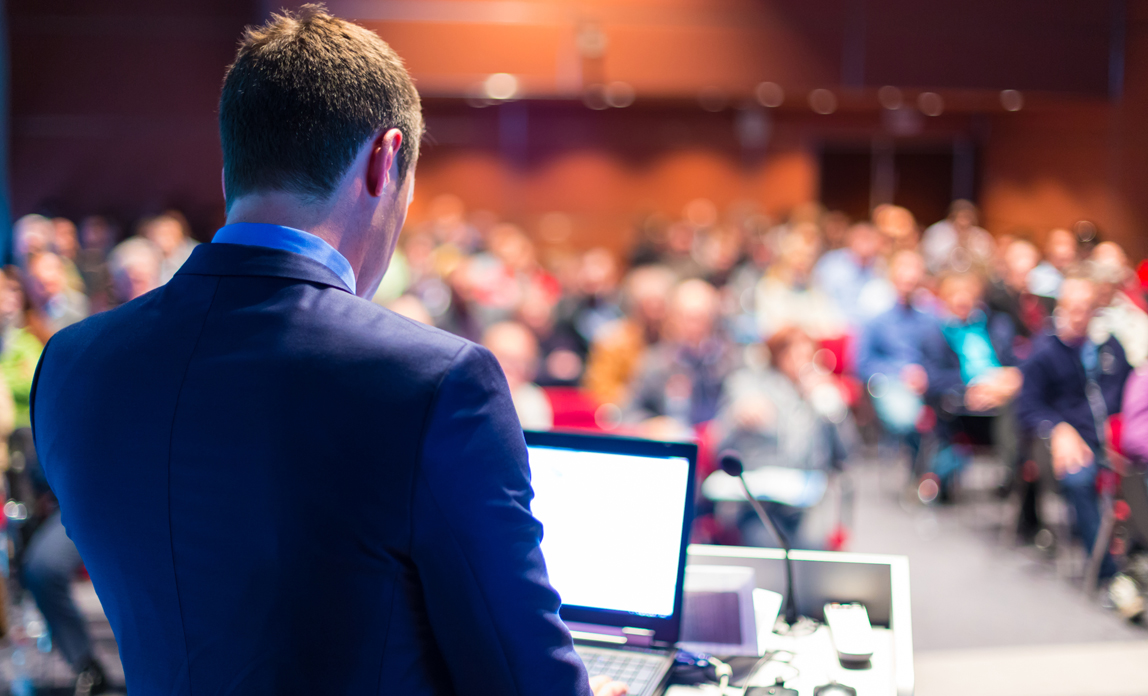 A sales presentation can make or break a deal. Many people dread giving them, others love making a pitch - although that doesn't mean they are doing it well. However you feel about presentations, you can always improve your approach. Follow our tips to get the basics right and ensure you get your message across
Do your homework -  you must know your subject inside out. Find out key facts about your audience. How can you help them? What questions are they likely to ask? Knowing your stuff will make you feel more confident. 
Prepare what you are going to say. Experts recommend that you should spend five hours planning for one hour's presentation. Make sure you are clear about your objectives.
Keep your presentation as short and punchy as possible. People are more likely to pay attention and take your main message away with them if your presentation is not too long.
Get your structure right. You are most likely to have people's full attention at the beginning and end of your presentation. You must capture people's attention and maintain it. Tell them what you're going to say; say it; and then tell them what you've just said. Ask the audience to keep their questions until the end and distribute any handouts at the end or people may be tempted to read rather than listen to you.
Rehearse in front of people whose opinions you value and trust – could be a colleague, friend or family member. Ask for their honest opinions. You could film yourself. If you don't have a video camera, use your mobile phone. Try to identify weaknesses and work on them.
Realise that less is more. Don't try to communicate too many messages; otherwise you risk confusing, boring and ultimately losing your audience. Limit yourself to three key messages that you want your audience to remember. Keep complex PowerPoint graphics to a minimum to avoid distracting the audience.
Maximise your visual appeal. Use simple visuals to illustrate your key points and engage - but not distract or bore - your audience. Most people still use Microsoft PowerPoint, but Prezi offers far more flexibility, as shown in this beautifully simple example. Apple has its own new software (see box). Be sure to test any equipment you will be using, as you don't want to discover any problems after you start. And don't worry too much if little things go wrong. It happens.
Be yourself - trying to be something you're not will undermine your credibility. Be warm, friendly and helpful. Take your time, speak clearly and project your voice. Avoid jargon and marketing speak and don't read from a script. Maintain good eye contact and address all members of your audience. Use facial expressions, changes of tone and gestures to emphasise key points. Injecting some humour can be good, but only if you're capable of it. At the very least – smile. And dress to impress, because this will aid your confidence.
Don't worry if you feel slightly nervous beforehand. A measure of anxiety is good for keeping you on your toes.
Don't let audience reaction put you off. Some people will nod and smile, while others who may seem bored could still be concentrating on listening to you.
---
iPad presentation apps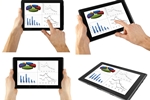 The iPad can be a great tool for business presentations. Applications such as Apple's Keynote can enable you to create impressive presentations. Should you wish, you can import and update your existing PowerPoint presentations. You can choose from existing templates. According to Apple: "Keynote is the most powerful presentation app ever designed for a mobile device. Built from the ground up for iPad, iPhone, and iPod touch, it makes creating a world-class presentation as simple as touching and tapping. Highlight your data with stunning 3D bar, line, area and pie charts, animated with new 3D chart builds." 
Available free, SlideShark also enables iPad (and iPhone) users to upload their PowerPoint presentations to a free, secure online account. The app then enables you to download your presentation onto your iPad or iPhone "with animations, fonts, colors and graphics intact"). No internet connection is required when viewing or presenting and you can connect your device to a projector or TV using a VGA/HDMI adaptor. You can pinch to zoom in on details within your slides.
---