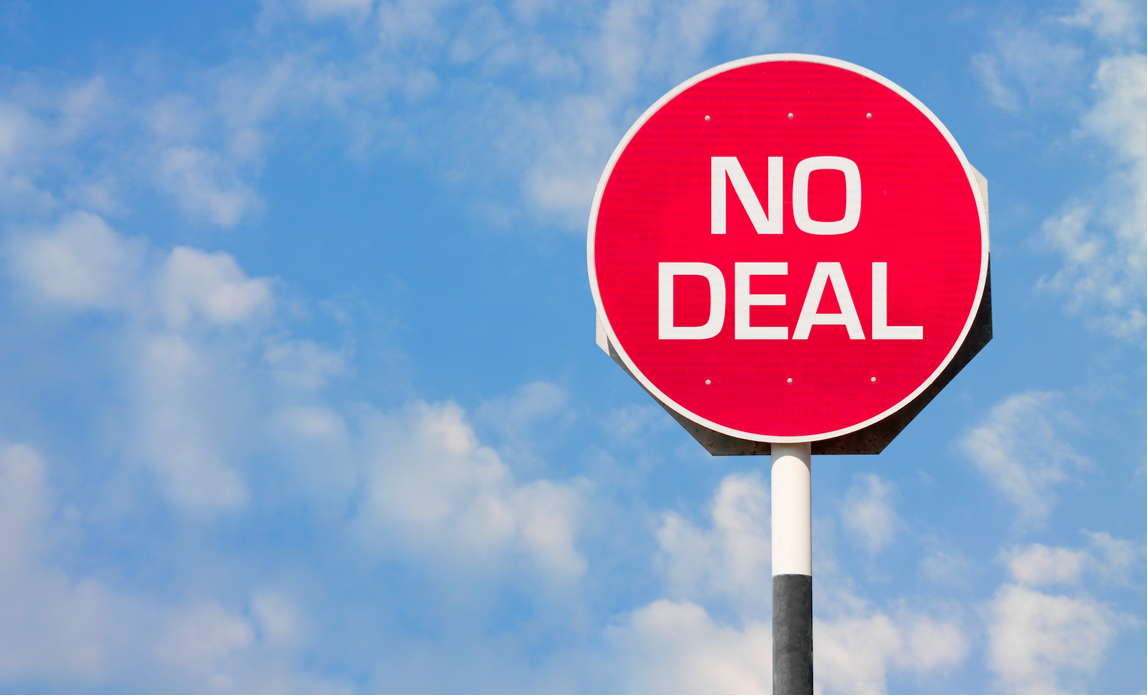 A no-deal Brexit would disproportionately hit small businesses in the UK, according to new research.
A study by the Federation of Small Businesses (FSB) has found that 59% of SMEs that export goods to the EU Customs Union say trade would be impacted if overall costs increased as a result of having to complete additional customs declarations. One in ten (11%) of smaller firms say that they would stop exporting to the EU altogether.
Martin McTague, FSB national policy chairman, is urging the Government to intensify negotiations with the EU to deliver a "pro-business Brexit based on easy trade, access to talent and a transition period".
"Eight months is all we have left on the Brexit clock and time is running out to seal a deal that will avoid a disorderly no-deal exit," he said. "Smaller businesses, and those businesses they rely upon, simply don't have enough time to prepare for a cliff edge Brexit. It cannot be forgotten that smaller firms, unlike bigger businesses, do not have the capacity or resources to make adequate contingency plans to soften the impact of this scenario."
Giving specific examples, he said: "How will a small deli survive if they are faced with large tariff increases on food imported from the EU? What support will be available for a self-employed consultant if they lose the right to move freely between the UK and EU?
"The Government must … do everything in its power to avoid this scenario. However, responsible no-deal Brexit planning is essential. It is vital that Government engages with small businesses to ensure that these preparations will work and are communicated effectively."
The Institute of Directors (IoD) is calling on the Government to speed up publication of its no-deal guidance, as its new survey of 800 business leaders reveals that less than a third have conducted any Brexit contingency planning.
Half of the businesses polled say they do not intend to draw up plans, with smaller firms more likely to be in this category. Nearly one in two of these firms say this is because they will only be making adjustments once the future relationship becomes clearer. A fifth of companies anticipate drawing up plans, but three-quarters of these say they are waiting for more clarity about the future UK-EU relationship.
Stephen Martin, IoD director general, said: "Many companies are still unprepared for Brexit, and it's hard to blame them. When it comes to knowing what to plan for and when, firms have been left in the dark. As long as no-deal remains a possibility, it is essential that the Government steps up to the plate and provides advice on preparing for such an outcome."