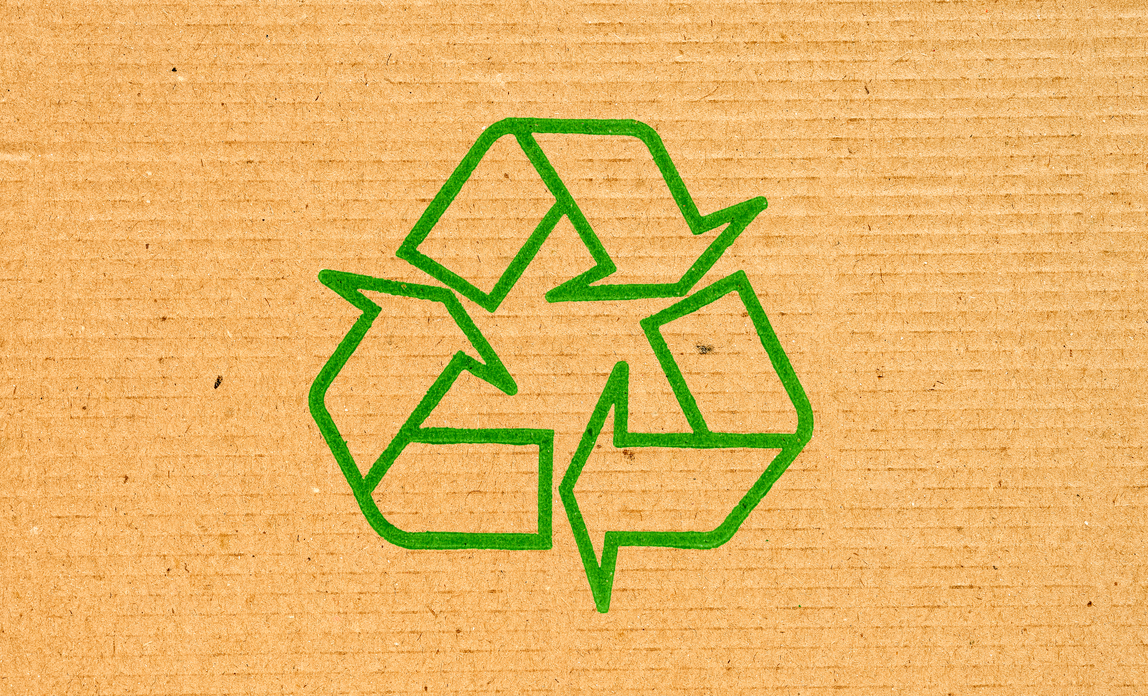 Exhibitions used to be highly wasteful and environmentally unfriendly. But all that has changed. Rachel Miller reveals how to make your exhibition stand more sustainable
Exhibitions, by their very nature, are not the most eco-friendly marketing activity. Bringing all those exhibitors, stands and visitors together in one place involves a lot of travelling to start with.
However, exhibitions are becoming more sustainable thanks to the efforts of venues and forward-thinking stand design companies. "In the past, exhibitions have been completely wasteful," says Peter Forse, director of stand design specialist Apex. "When you went to a big venue before or after a show, the thing that struck you straight away was the amount of waste. In the past, all the packaging, such as bubble wrap and cardboard was thrown into a general purpose skip. Now venues supply different skips for recycling different materials."
The acres of carpet that are put down on stand floors and in aisles are more likely to be recycled these days, too. "Venues typically use a type of cord carpet which is thin and is designed to be used for a few days and then thrown away," explains Forse. "Now, people have woken up to the fact that carpet can be recycled. Also, some shows have got rid of carpets altogether and simply paint the concrete floor."
Modular approach to exhibition stands
But perhaps the biggest change of all is that most stands are now built to last. In the past, it was not uncommon for companies to build bespoke stands that were only designed for one event. The whole lot would end up in a skip after the show.
"Companies have moved towards reusable stands," says Forse. "Custom-build has not totally disappeared but modular stands are much more common. Even those using custom-build designs don't throw them away after one use anymore, they tend to design them for a number of events."
Modular stand systems are not just more environmentally-friendly, they can be easier and cheaper to store and transport. "Modular stands have come on in leaps and bounds," says Forse. "Before they were seen as boxy and not creative enough. Now they are much more up-to-date and offer interesting features. It's more common now to use a modular base and add some customised features - that's something we do for a lot of clients."
Cutting down on printed materials
Marketing techniques have also changed. The days when companies printed and distributed thousands of brochures are long gone. Today, you are more likely to use a simple marketing flyer with a scannable QR code which links to online marketing material or take a potential customer's email address so you can send them relevant marketing material. If companies do have brochures, they often post them to prospects after the show rather than hand them out in huge numbers.
Ten ways to make your exhibition stand more sustainable
Choose a long-lasting modular stand.
Re-use bespoke elements.
Lay fibre-mixed carpets that can be recycled and turned into wheelie bins and plant pots. Or put down carpet tiles that can be re-used.
Choose other materials, such as plastics and cardboard, that can be recycled.
Use timber from well-managed forests (with Forest Stewarding Council approval).
Install low wattage lighting or LED energy efficient lighting.
Use organic compound-free adhesives.
Look for "green" water-based paints.
Don't produce printed marketing materials - email your brochure to potential clients or use scannable QR codes.
Promote your green credentials and spread the word about sustainability.