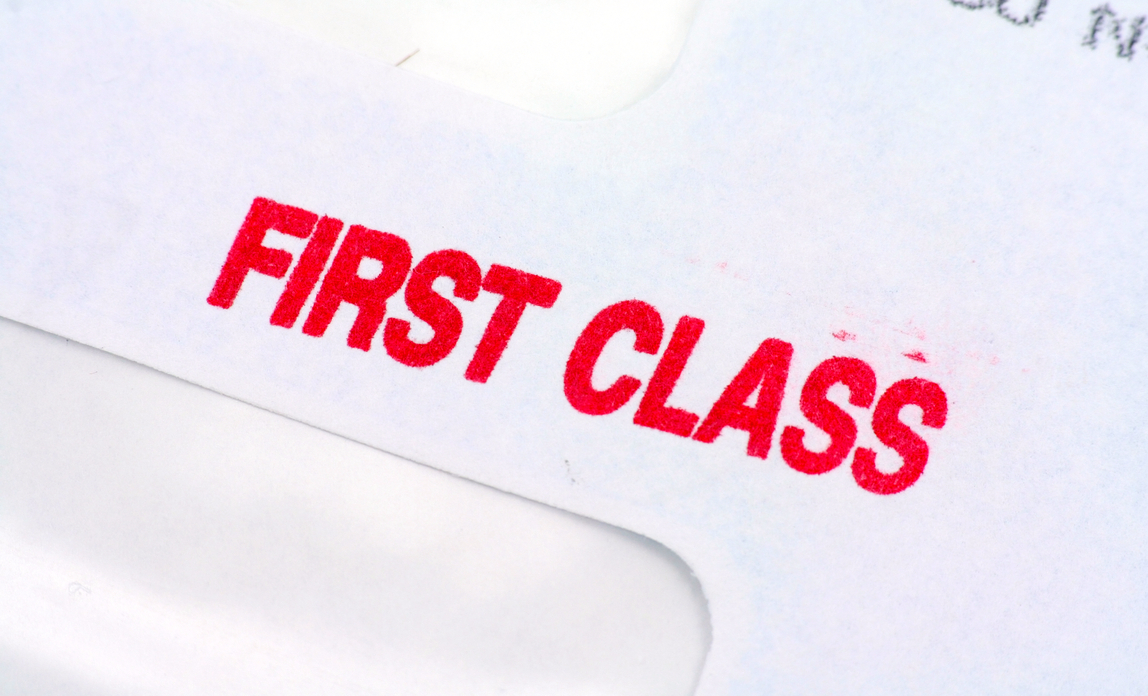 Email marketing campaigns have become the default marketing tool for small businesses but there is still a place for direct mail and it does not have to cost the earth, as Kate Horstead discovers
"Direct mail can be highly targeted and customers realise it has taken more effort to put together a direct mail programme than it would to email them," says Steve Dyer of the Direct Marketing Association (DMA).
Collecting customer data
The key to a successful direct marketing campaign is getting your material in front of the right people, addressed by name. You may already have a list of good customers and permission to contact them. If not, for a minimum of £500, you could buy a list of potential customers from a mailing list broker, which you can find by searching the members directory on the DMA website.
"You will need to profile who you are looking for - perhaps by the value of their house, the area they live or whether they have children," explains Dyer. "A list broker can give you a list that matches your needs."
List brokers can also supply business contacts - although, if you sell to businesses, it is likely you already know your potential customers. If you want to put your own list of potential business customers together, contact trade associations and membership bodies, and look in business directories. Don't forget to include contacts you already have in your own records - including existing and lapsed customers and businesses that have made enquires in the past.
Creating your own consumer list is more challenging. If you happen to know, for example, that a good proportion of your customers come from a particular area, then you could theoretically use a telephone directory to compile a list of names based on postcodes. But this is extremely time-consuming, uncertain and will create data protection problems.
It is better to either buy a list or compile your own from customers who have explicitly said they are happy to receive information from you.
Producing your direct mail
"A direct mail campaign can be a well-crafted letter or flyer by a copywriter or someone who really understands direct response copy," says Dyer. "If you don't have copywriting or design skills, steer away from making your own mailing - you're competing with those who are prepared to invest more."
Instead, consider employing a freelance writer and designer, or use a high street service. You can pay as little as £40 to print 500 double-sided A5 flyers, and as little as £50 to have your flyer designed.
"Use a good quality envelope and never use labels if you can help it," advises Dyer. "You can hire franking machines from Pitney Bowes and there's more information about franking on the Royal Mail website."
Following it up
"If a person receives mailshots from three businesses and you're the one who calls up afterwards, they're more likely to remember you," emphasises Dyer. "Be formal; if you're over-familiar it will grate on people. You should pick your time carefully - if you're targeting young families, don't call at 7.30pm when they're putting kids to bed."
Some customers will be also registered with the telephone preference service (TPS) in order to opt out of receiving sales calls. "List brokers should check the list against this free of charge," states Dyer.
At a pinch, a basic direct mail campaign can cost as little as £250, if you compile your own recipient list, employ a high street design and print service and post the mailing yourself. Realistically, however, a well-designed, well-packaged mailing delivered to a highly-targeted group of potential customers will cost a minimum of £1,000.
However, if you reach the right customers in the right way, this could turn out to be money well spent.