Ensuring that you provide exceptional customer service to win customer loyalty is something that all businesses want to achieve. But many times, small businesses can get distracted by the fluff of their service versus understanding the simple steps that can make a positive impact.
What customers truly want is a seamless service. If your business is experiencing a rush of profits and a wide customer base, you might think you're providing exceptional service.
In fact, many organisations – 17% of survey respondents – believe their customer service leads to more profits because they're selling more.
Yet, just because you're receiving a ton of profits doesn't mean you're providing the best experience for your customers.
Businesses nowadays have the power of data. And even though they can collect real-time insights on their customers , many still fail to understand their expectations. That's because they collect insufficient data or do not consider the customer's emotional requirements.
So, if you're wondering if your small business is paying enough attention to its customers, here's how to tell.
1. Are you offering solutions to customers' pain points?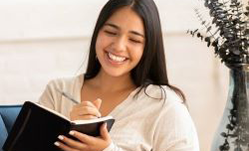 Whether you sell products or services, are you providing solutions that solve your customers' pain points? Of course, you need to be aware of their needs in the first place.
For instance, if a customer isn't satisfied with the product, they can return or exchange it.
However, these are only rational needs. And it doesn't consider the emotional factors within the touchpoints of the customer journey.
Customers can begin to become loyal users when you understand their feelings. When you accomplish this, you're able to serve them better. The only way this occurs is if you're working towards building a relationship with your customers.
Instead of selling to gain a profit, investing in customer bonding will ensure you respond to their pain points. As a result, you guarantee increased profitability in the future of your small business because you gain their loyalty in return.
2. Are you instilling your service into your company's culture?
High-quality, accurate customer service doesn't occur when relying on your intuition. Nor is it limited to your customer support teams.
It starts with your company's culture and defining a vision that focuses on service. The best way to embed this throughout your small business is by involving the leadership team.
When the entire company is aligned with delivering the best customer experience, every touchpoint will portray its empathy.
Start embracing this culture by outlining your human resources policies. Instil it within your training so all internal teams gain these soft skills. When you're in tune with your customer's needs, you don't consider it a separate function.
Instead, it should becomes a fundamental element for the entire company to function properly.
3. Do you understand market dynamics?
Customers' needs are always changing, just like the market dynamics. One change will always impact the other.
Therefore, the timing of your launches, marketing and advertisements should flow with the market's rhythm. Alongside more efficient timing, you should be able to predict outcomes to cater to future customer needs.
Knowing the market conditions – such as new regulations and inflation – can help you offer the right customer experience.
Consider positioning your offers based on your market research. That way, you can provide innovative solutions to your customers' problems.
Launching in smaller batches is also helpful. This makes things easier to track and reduces the risk for your business.
When you prepare for fluctuations and changes, you can offer better experiences for your customers.
4. Are you continuously investing in customer feedback?
Engaging with customers and staying in touch is only helpful when you apply what you learned from their feedback.
That's why listening to your customers is critical. When you seek customer feedback at every touchpoint, you can adapt to their preferences and improve your service immensely.
For example, if you're unsure about a business decision, consider conducting interviews with your customer support team. They'll be able to provide you with valuable insights so you can make a more informed decision on certain factors, like a new product.
You must gather customer feedback regularly. Opinions change over time and play a significant role in your customer experience delivery.
Final tips for customer service success
According to research, 70% of consumers say they'll abandon their purchase if they receive a bad experience through customer service. To ensure your company is at the forefront of customers' minds, the customers need to feel you're giving them your full attention.
Here are a few ways to provide that:
Actively listen: When an associate listens to the customer, they can determine the underlying emotion and reiterate their feelings to build trust. Actively listening helps to resolve problems and create a human connection.
Respond in a timely manner: The customers' time is important. Ensuring your team responds accordingly considers customers' feelings.
Focus on customers' needs: Providing a long list of services or products won't improve your customer service. Each customer has their own unique and personal needs. Therefore, you'll need to uncover these needs throughout the sales process to offer personalised service.
Communicate through the preferred channels: Ensure you follow up with customers through an optimum communication channel. Whether they prefer phone calls, texts or email, knowing this information shows you've paid attention and builds upon your relationship with them.
Give your customers your full attention
As a small business owner, you understand the importance of good customer service. Therefore, paying enough attention is essential to delivering an exceptional experience.
Follow these tips and make steady progress. It may be a challenge to improve your listening skills at first. However, one thing is for sure - paying full attention will positively impact every business relationship you establish.
Copyright 2022. Featured post made possible by Eleanor Hecks , founder and managing editor of Designerly Magazine. She's also a web design consultant with a focus on customer experience and user interface.