Your sales pitch can make or break a potential deal. With customers now being more informed and educated than ever before, it is even more critical that your sales pitch adds heaps of value. 
Your pitch gives you the perfect chance to create an in-person value exchange with the consumer. To be effective in this challenging environment, your pitch needs to be a two-way street that brings value to both parties.
Not only is it a chance for prospective customers to find out more about your business and products but it is also your chance to discover more about their pain points so you can provide them with the best possible service. 
With that being said, in this blog post, we are going to take a look at some of the top marketing tips and strategies that will help you create a winning sales pitch. 
1. Use Pitch deck templates
The first piece of advice that we have for you is to use Pitch presentation templates. When giving your presentation, you need to make sure that everything is cohesive and on-brand.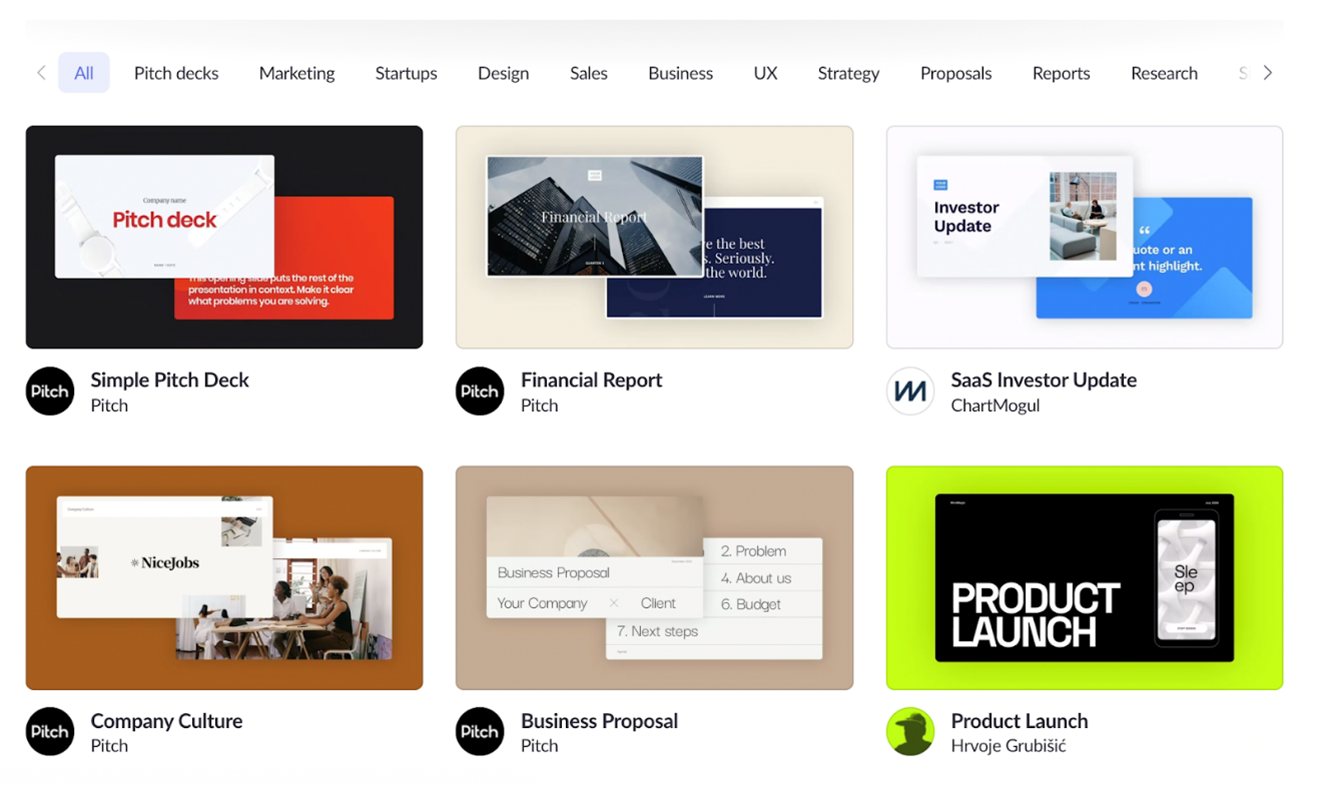 It is also important that your presentation looks professional and is easy to follow. This is where templates come in. They ensure that everything is in order and that your presentation looks sleek and impressive.
We have seen so many presentations go wrong because they confuse the viewer. If there seems to be no real structure then the presentation gets lost. A template can add some structure and ensure that this does not happen.
2. Don't cut corners when researching
The next important piece of advice that we have for you is to conduct extensive research on your customer. If you do not research the people you are pitching to prior to your interaction, you are going to significantly reduce your chances of making a deal. 
Your sales pitch should not be the same every time that you deliver it. Quite the opposite! You need to ensure that it is customised to suit the people you are pitching to. We cannot emphasise the importance of this. If you only talk about your story from your angle, it is not going to connect with the people you are pitching to, and this will severely dilute your chances of success.
Before you present your pitch to the buyer, you should carry out extensive research on them and the sector they work in. You need to understand the entire landscape in terms of their industry and competitors. 
Throughout your initial contact, make sure you are asking the right questions so your message can be tailored to address the specific needs of the business in question and ease the deal into the following step.
If you have done your research, you will be able to keep the buyer effectively engaged. It shows them that you care enough to understand their business and that they can expect this level of attention to detail if they decide to team up with your business.
3. Use a consultative selling approach
This is a marketing strategy that we highly recommend when it comes to giving a sales pitch. Consultative selling refers to a sales approach that is focused on the customer and their needs. It leads on from the former point, as you cannot adopt a consultative selling approach if you do not do your research.
This approach moves away from focusing on the features of the product, and instead, you will focus on the features of the customer. 
But, how do you put this into practice? Well, there are a number of different things you can do. This includes the following:
Ask questions that are open-ended - It is important to get the prospect to talk as well, enabling you to adapt your pitch to suit the points they have made and their specific concerns.
Frame your pitch around the prospect - Everything you talk about should be based on the prospect and how your solution is going to help them. Remember, they are going to be much more likely to respond to benefits rather than features.
Showcase active listening - You should also paraphrase their needs to demonstrate that you are listening and that you are interested in their concerns. 
Add value wherever you can - You can earn the trust of the client by offering advice or help. This will demonstrate that you are there to try and assist them in terms of finding solutions, rather than only caring about closing the deal. 
Demonstrate an understanding - Show that you understand your clients, their business, their industry, their pain points and their concerns. Again, this is where prior research comes in handy!
4. Transform your sales pitch into a story
Another tactic that works incredibly well is turning your sales pitch into a story. Storytelling has long been championed as an effective marketing technique.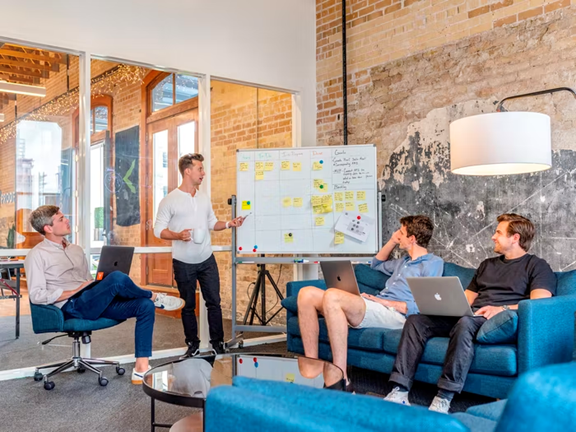 Telling your sales pitch in a story style is beneficial because it humanises your sales pitch, helping to build rapport and create positive emotions. 
There is always a similar structure when it comes to telling a great story, i.e. they answer the what, why, and how through four signposts, which are resolution, conflict, character, and setting.
Why - This should answer the "why" your prospect should care. This is the point where you establish context.
What - This is your solution, i.e. the big idea that is going to save the day.
How - Finally, you need to explain how your solution is going to solve the prospect's issues.
To support your story, use social proof and your value proposition. Attractive stories combined with compelling facts are the winning formula when it comes to a good sales pitch.
5. Stand out and do something different 
We are not suggesting that you give the entire presentation while standing on your head, although we are sure that this would be memorable. However, you need to think about how many presentations your prospects are likely to have sat through. What is going to make yours different?
You need to brainstorm ideas on how you can make your presentation different from what is already out there. We cannot give you the answer to that, otherwise, it would not be unique, would it?
However, there are a number of different approaches you can take, for example, providing unique pieces of value, telling a personal story, or incorporating humour. Get creative and do not be afraid to try new things. This is what is going to set you apart from the crowd. 
6. Always follow up after the presentation
Your hard work is not done once you have given the presentation. You need to make sure that you keep the conversation going.
There are a number of benefits associated with following up. This enables you to see what messaging in your pitch resonates the most and what doesn't. You can also recap on the next steps agreed upon while making the prospect feel like their account is a priority.
You can develop a template to use for following up. Of course, you always need to make sure you tweak the template so that it is unique to the person in question and does not simply seem like a copy-and-paste job.
7. Develop a strong call to action (CTA) for a powerful conclusion
The final piece of advice that we have for you is to develop a strong call to action. No one wants to finish reading a book and feel confused about what happened, do they? Well, the same goes when it comes to giving a presentation.
Strong endings are important because they tell us how we should feel. The last thing someone says will always stick with us, and this is something you need to use to your advantage when putting together a presentation.
A standard call to action will recap who you are, what your quality promise is, and the steps to be taken next. 
Again, look for a way to differentiate yourself but do not overcomplicate things. After all, your CTA should be catchy and it needs to stick in the prospect's mind. This is not the time to waffle or start talking about irrelevant points.
Give a winning presentation with the tips mentioned above
So there you have it: everything you need to know about giving a winning presentation. We hope that the tips and suggestions we have provided you with above will help you to ensure your presentation is a huge success. 
Remember, it is important to focus on the people you are delivering your presentation to. You really need to understand them, what they care about, and their pain points so that you can deliver something that truly appeals to them.
Copyright 2022. Article made possible by Julijana Zlatevska for SKALE.