Today's innovative formats mean there is no excuse not to be creative, writes Inskin Media's Head of Client Sales, Lander Davidson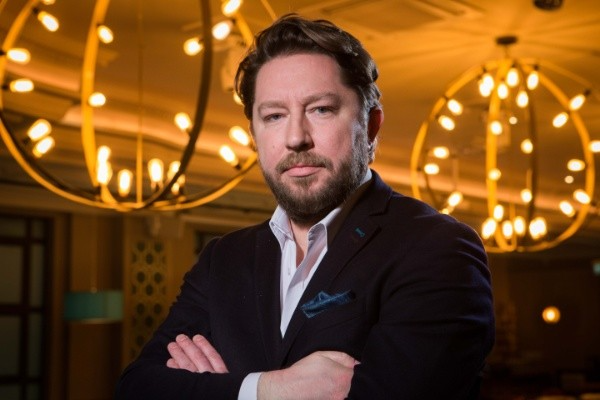 Digital ads can help businesses to sell products, but they can build brands, too - if marketers think big and leverage the inherent creativity of new formats.
Today, it's not just standard display that's on offer. A range of units offer more space and scope for creativity. In a cluttered online environment, the marketing industry needs this versatility more than ever - enabling brands to stand out, even in a noisy digital environment, and delivering engaging experiences which capture attention in a respectful way.
Ensure that ads command attention – in a respectful way
It's all about impact, of course. There is no point in creating an ad that nobody pays attention to - and that's why the concept of attention has become a hot topic this year. It's proven, and hardly surprising, that higher attention leads to better outcomes - whether in terms of ROI, sales, awareness or brand favourability. But for too long, industry metrics have failed to measure this, and, as a result, tell only half the story.
(Re) consider metrics and measurement
This is why we partnered with Lumen Research to offer objective, third-party attention metrics. The ability to report on factors including average visual engagement; attention per 1,000 impressions; percentage of impressions looked at; and total attention in hours for the whole campaign should become the norm for how digital campaigns are measured. This type of information is so much richer and more valuable for marketers than just measuring clicks, and it means that teams can optimise and improve their campaigns.
What's more, our predictive models of attention, which consider factors such as ad positioning and clutter, and screen real estate, have shown that high impact formats command significantly more attention than other digital advertising - similar in fact to a 15-second TV ad but without the considerable production costs. In fact, looking at recent campaigns using our formats, we are seeing up to 20 times more attention delivered, when compared to standard display.
Don't focus solely on 'clicks'
But we must never forget the importance of true creativity in digital advertising - a critical component which has become somewhat lost as a result of short-term, click-driven thinking. All too often, creativity is the 'magic fairy dust' added at the end, when it needs to be considered upfront, when planning campaigns. With targeting capabilities more sophisticated than ever before, and digital formats enabling campaigns to go live within a day, delivery must not be rushed.
Our recent brand lift study for partners, for instance, highlighted the success of a lifestyle brand's campaign for one of their products. This was found to be very well received by its intended audience - thanks to a considered and creative approach. Key takeaways included a significant uplift of around one quarter (23%) post-ad exposure in terms of those who named this partner as the first brand that came to mind when thinking of sports retail brands. The study also identified increases in favourability, purchase intent and likelihood to recommend, with the latter two metrics increasing particularly strongly.
Creativity and context is back on the agenda
Indeed, target audiences today are increasingly on digital channels, and we must ensure that we communicate with audiences in ways they appreciate and enjoy. With creativity and context back on the agenda, alongside the ability to properly measure impact, there is no excuse.
Explore new formats
To this end, we recently launched new formats for mobile including Pagescroll which comes in multiple high impact variants including Evolve, Shoppable and Video. Evolve is a multi-panel format with vertical and horizontal video options, a call-to-action and branding bar visible throughout; while the interactive Shoppable format can feature up to ten products, with a hero image that sits above the product carousel; and Pagescroll Video utilises the full height and width of devices.
Creativity has not always been given its due during years of blind faith in one-to-one targeting. However we know, for instance, that it is the number one driver of trust in advertising, accounting for a 47% contribution to sales - against 9% for targeting. With the limitations of data-driven approaches increasingly exposed, high impact ads can make a lasting impression without interrupting consumers.
Copyright 2021. Sponsored post by Lander Davidson, Head of Client Sales, Inskin Media.