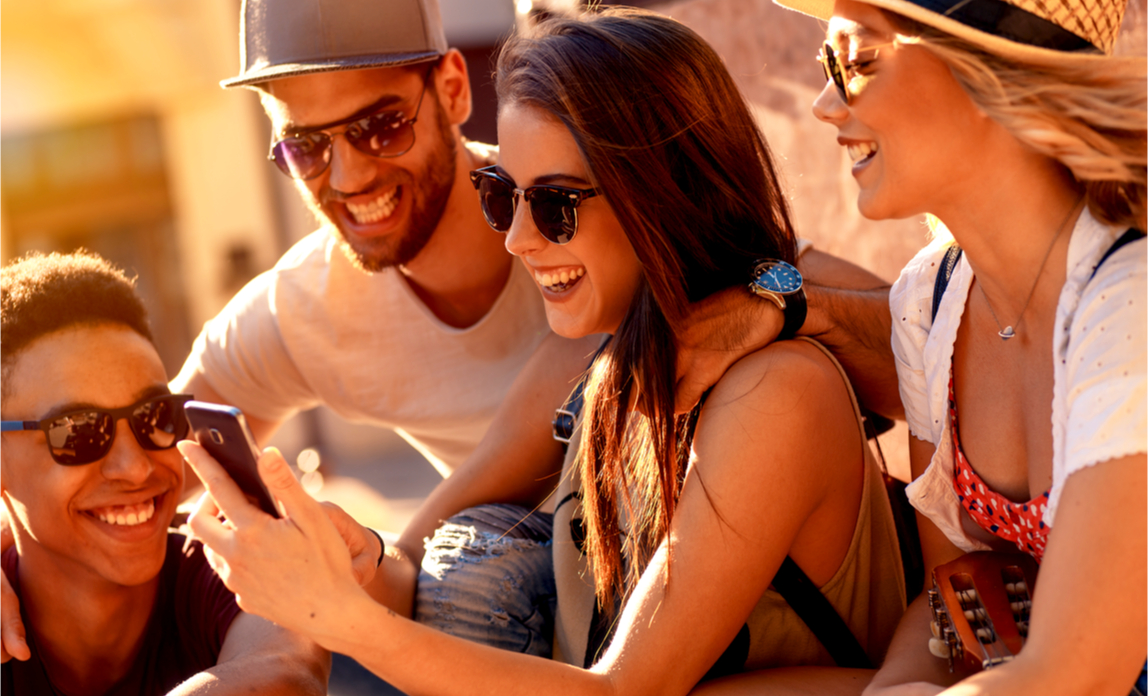 Despite some gloomy people saying that it's now too expensive, and the "good ol' days" are behind us, there are still vast opportunities to exploit when it comes to Facebook advertising - for established businesses and newcomers alike.
If you really want to take things to the next level and scale your campaigns, then it's best to speak to a Facebook advertising agency. BUT - If you master the fundamentals, and really concentrate on getting them right, you can see great results with a little hard work of your own.
Here we explain the three things you must get right when it comes to ads on Facebook.
1. A great product
Before you run a single Facebook ad, make sure you have a product that a defined group of people will actually want to buy. If you don't understand your target market and why they might buy from you rather than anyone else, then put your credit card back in your pocket and do some more research.
If you have a product/service that people really want, you will find that it sells itself without much effort. If you combine this with an effective Facebook ads strategy, you're setting yourself up for amazing results.
How do you find a great product? Unless by some stroke of luck you come up with blockbuster idea out of the blue, you will probably need to do some scouring on the internet, at trade shows and in the press. Try to think of clever solutions to common problems.
You'll find good insights if you think of products related to a passion of yours. If you like golf, for example, consider which products other golfers might find useful, intriguing and unique.
2. Audience targeting
Before we talk about targeting on Facebook, be aware that Facebook is becoming incredibly accurate with their own understanding of which ads are relevant to which users. So much so, in fact, that you can get great results by sitting back and letting them do the hard work.
However, Facebook does provide you with the option to specify your own audience, and it offers some of the most powerful targeting tools on the market, so it's definitely worth a try.
You can target people based on the clothes they like, how much they shop, their income level, the companies they buy from and even the football team they support, to name just a few options.
If you have the budget, look at using broad targeting alongside a campaign dedicated to specific niches. Use Audience Insights to find untapped user groups - you will find goldmines of opportunity that you didn't even know were there.
Finally, one absolute must-do is to use the leads you've already collected yourself via email sign-ups, lead generation campaigns and networking.
Just upload the contact information to Facebook, and you can target those individuals who have already expressed an interest in your business, or create a lookalike of your email list to find others who are similar to your existing audience.
3. Stand-out creative
Humans like visuals. Would you rather read a 1,000-word blog post or scan a colourful infographic? There's just no competition. Increasingly, businesses are putting marketing budget into creating engaging images and video.
For Facebook ad success, you need something that stops the person scrolling dead in their tracks. Now: you may hear digital marketers arguing the case that you HAVE to use video if you want any chance of grabbing and holding attention.
We're going to say something quite controversial… you don't have to use video. A single, strong image or a carousel will work better in most instances, particularly for ecommerce businesses. Facebook has implemented the use of dynamic ads and slideshows, which work really well too.
Be aware: Facebook don't allow more than 20% text in an image - so you need to be careful about what you include in yours, otherwise you'll be penalised.
Conclusion
It's really not that difficult to be successful when using Facebook ads. Just think about your customer, how your product is going to improve their life, and how to hold their attention. Job done!
Copyright 2019. Featured post made possible by The Good Marketer, a marketing agency in London which drives more traffic, generates conversions and increases sales for small- to medium-sized businesses