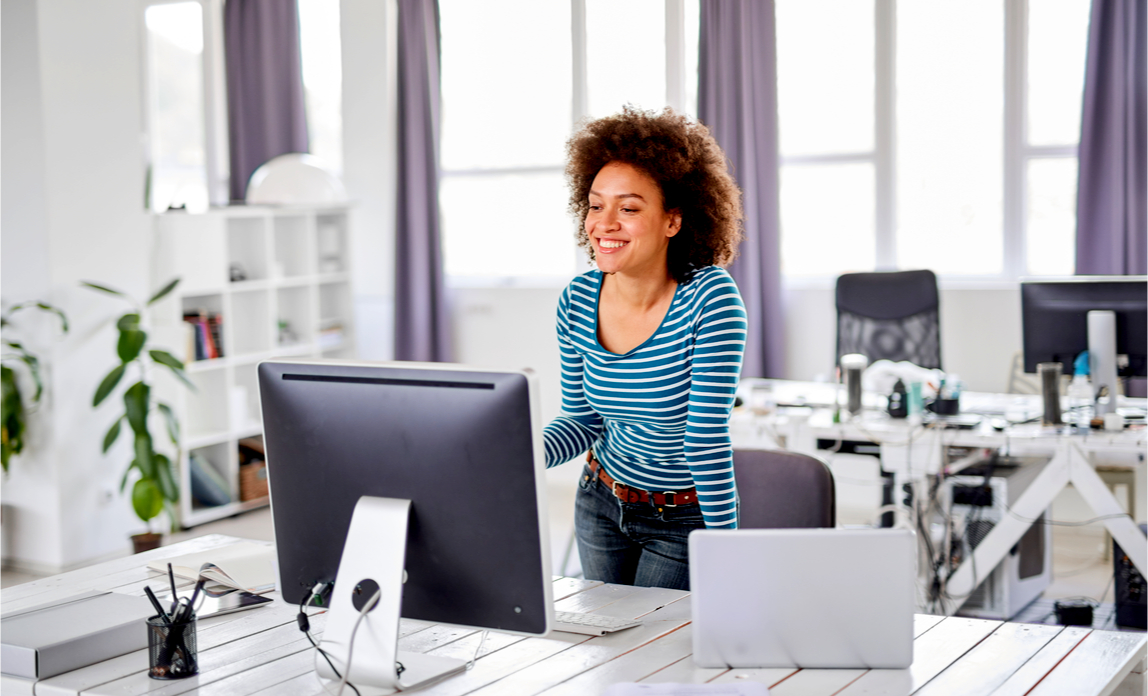 Businesses wanting to boost ROI from their digital activities are increasingly catching on to the importance of web analytics.
There are a lot of tools out there to help you track and analyse activity on your website - packed with sophisticated features to let you cut and slice your data in every way you can possibly imagine.
There's one problem, however… these bells and whistles make the process of analysis far too complicated and confusing.
But which tool actually delivers insights you can use, and how can you harness the data collected from it to improve your ROI from your digital marketing?
If you're looking for a simple answer, then here it is: Google Analytics.
Google Analytics (GA) is the best tool for accessing your web analytics, for two simple reasons:
It connects directly to your Google Ads data, which you will most likely be using to grow your business. You can also collect data from Facebook using the tool.
It's free!
Here are just three business-savvy things you can do with Google Analytics.
Identify your 'hot spots'
On almost every website, there are a few pages that pull in a disproportionate bulk of incoming traffic.
Apart from the homepage, it's usually a blog post or a page with high specificity that's performing well in search engines. Or it could be a landing page that you've publicised in an online campaign.
Using Google Analytics, you can identify the pages that are generating the most traffic and optimise them. You could add a newsletter sign-up, prominent links to your product pages, or other engaging tactics to encourage visitors to stay on your site and discover more, rather than clicking away.
Improve your conversion funnel
Following on from the above, it's important to understand the journey taken by visitors on your site, so that you can analyse how they interact with the different elements and the overall path they take towards conversion.
Google Analytics helps you form a picture of visitor behaviour on each page - how long they spend there, what they click on, and where they're dropping off. These insights are invaluable for working out which images, words and calls to action are resonating with your customers - and which leave them cold.
If you find through your funnel analysis that there is a particular journey that most visitors follow before converting to a sale, then you could try some A/B testing to see if you can increase sales further.
You can run some advanced funnel analysis in GA. Watch this tutorial video from Kissmetrics for a step-by-step guide.
Maximise your marketing
Wouldn't it be nice if you knew exactly which marketing methods were worth the investment? You could save yourself thousands, potentially tens of thousands of pounds wasted on promotion that doesn't get results.
You can with Google Analytics, because you can track where your incoming traffic comes from - finding out which marketing channels are providing you with the most referrals, and those that aren't performing. Just use the Campaign URL Builder to add tracking parameters to your URLs.
If you find that your guest blogs are really doing the business, but incoming traffic from a major Facebook ad campaign is low - you know where to focus your budget next quarter.
Conclusion
There you have it... You've been given a gift by Google with their analytics tool - and best of all, it's free to use! We've seen businesses boost their ROI 10 times over by making small, incremental changes to their website using Google Analytics insights.
If you're looking for help to set up GA on your site, try this helpful tutorial from digital marketing guru Jason Whaling.
Copyright 2019. Featured post made possible by The Good Marketer, a marketing agency in London which drives more traffic, generates conversions and increases sales for small to medium-sized businesses