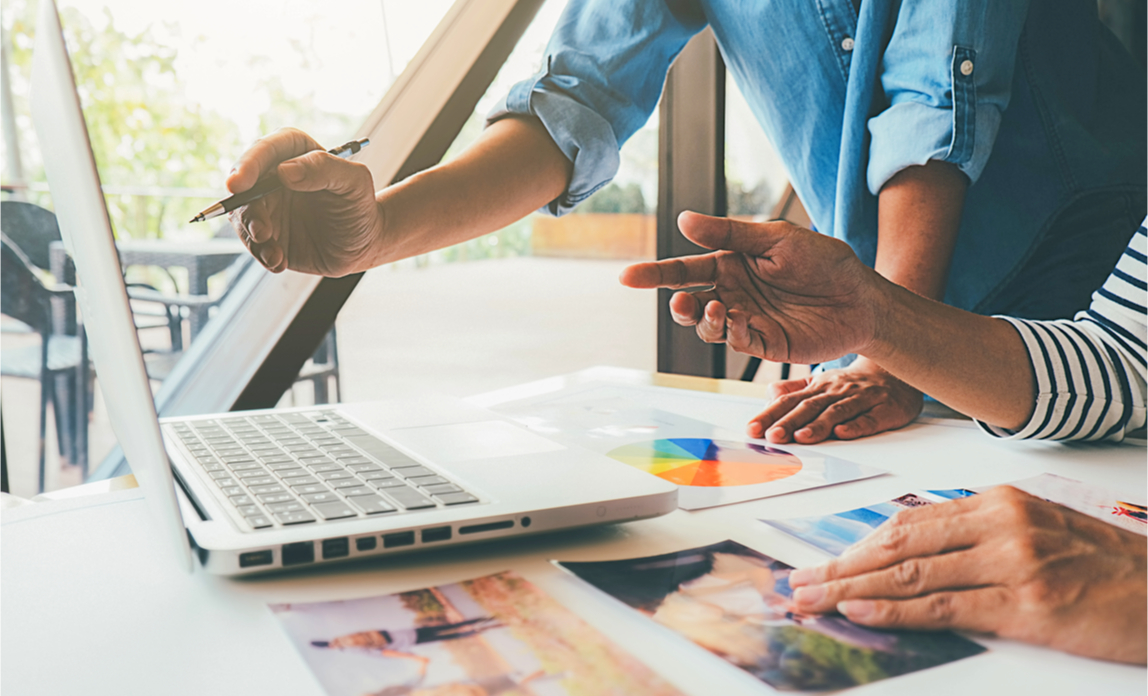 If you have a small business, you already know that having a clear brand identity is key to its growth and success. Just as important, though, is maintaining brand consistency online.
For example, consistently using one brand or business name, logo, colour palette and tone of voice throughout your digital presence will help current and potential customers or clients recognize your brand and remember who you are.
Why brand consistency matters
Today, with so many websites and social media platforms competing for consumers' attention, loyalty and wallet, your business needs to stand out online. Using a creative and professional-looking website design to present your brand identity will do wonders to boost your business's integrity and brand recognition.
Intuitive platforms such as Wix will make it easier for you to design a website that ensures brand consistency online. These elements go hand in hand in determining how your customers or clients view - and respond to - your brand.
Think about it: The more people recognize your business name, logo, tone of voice, colours or imagery featured on your website, across social media, in banner ads or in email campaigns, the more likely they will subconsciously associate them with your brand.
And increased familiarity with your brand will lead to increased consumer trust in your products or services. Since consumer purchasing decisions are driven by emotion, the more customers or clients feel as though they know your brand, the more they feel they can depend on and trust it.
Now, let's think about the reverse: If your brand has a split personality across your website, social media profiles and other digital marketing efforts, it will confuse potential customers or clients. It may even give the impression that you are careless, untrustworthy or unprofessional, which may turn them off, hurting your brand over the long term.
Use website design to help ensure brand consistency
If you're thinking about growing your client or customer base, it may be time to update your website design. Even little tweaks to your current site design may make all the difference in ensuring brand consistency and, thus, enhancing your presence online.
Maybe it's time to add an online shop to your website? Or maybe sleeker photos or an improved user experience would better reflect the high level of professionalism that your brand represents. All of these elements may contribute to capturing more leads.
Your website is your virtual shopfront. You can create an attractive, inviting place where your customers or clients will want to visit and spend time getting to know your brand. It provides one more opportunity to attract and retain the attention and trust of online viewers.
If your web design elements are compelling and consistently applied in brand promotion across social media, your customers or clients will know how and where to find you after stumbling across your Facebook page or catching a clever Google ad.
Five ways to ensure brand consistency online
Applying branding consistently across all web channels is part of the process of building trust with your customers or clients. As we've established, strengthening brand association strengthens consumer trust, which will ultimately expand your customer or client base. Here are five ways to ensure brand consistency online.
1. Use the same business or brand name everywhere
This may seem like a no-brainer, but we'll spell it out anyway. You should consistently use the same brand name everywhere online. This will obviously help with brand recognition and avoid confusing your customers or clients. It will also help with search engine optimisation.
2. Share your logo across all platforms
Your logo is essentially the face of your business. Since you want people to remember it - and subconsciously associate it with your brand - keep it consistent across all platforms. In other words, use the same logo everywhere. To create a logo, you can use logo maker platforms such as Wix.com.
3. Apply a consistent tone of voice
The tone of voice you use to market your business is what lends personality to your brand and sets it apart from others. So, be sure to use the same tone, whether quirky or serious, across all online platforms, in hashtags, and throughout all digital marketing efforts.
Your website design should also reflect this tone. Otherwise, your message may seem unfocused or unprofessional, which may cause customers or clients to lose trust.
4. Stick to your brand colours
In fact, consistently using one colour palette in your web design and digital marketing materials can boost your brand recognition by up to 80%. So, from your website's background or buttons to the colours used in your logo and banner ads, use the same colour palette and integrate it across all of your online presence. Otherwise, switching up colours can be jarring for current or potential customers or clients.
5. Use matching imagery everywhere
As with all of the above elements, images associated with your brand also play a large part in maintaining brand consistency online. For example, if you are a pet supply shop specialising in organic food, decide whether your web design will feature adorable animal pictures or funny illustrations, and use the same theme in your banner ads and in social media posts.
The bottom line
Ensuring brand consistency online will boost recognition for your small business. This can lead to increased trust and therefore an increased customer or client base. According to Nielsen's Global New Product Innovation Survey, 60% of respondents purchase new products from familiar brands.
The bottom line is to use consistent branding efforts in your web design and across your entire online presence. Doing so will boost brand recognition, which can enhance business success.
Copyright 2019. Article was made possible by site supporter Wix.com