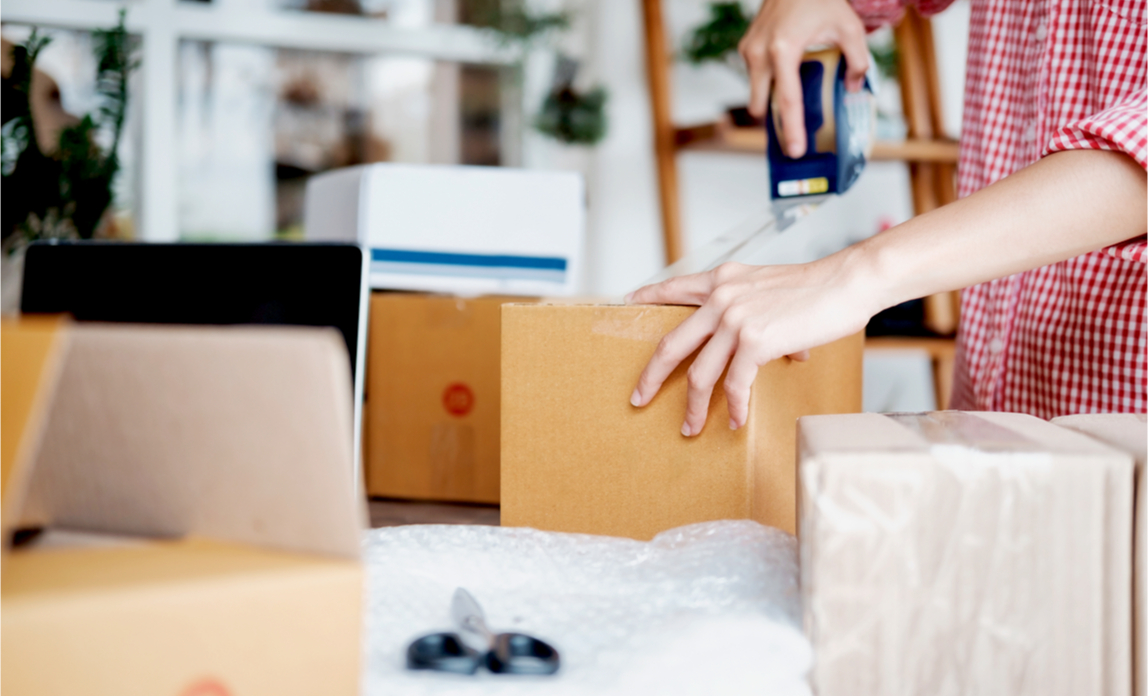 Growing an ecommerce business has never been harder. Technology has reduced barriers of entry to the market, so competition has increased. On the other side, reaching a broader audience through customer acquisition has become more expensive.
Unless you have a large budget behind you, you cannot simply spend your way to success. You have to think more tactically. Here are six tips you can try today to win more customers and boost your ecommerce revenues.
1. Start a remarketing campaign
Remarketing is an effective way to win customers because the people you are advertising to already know who you are. They have also shown interest in your products or services, having previously visited your site. They must have been there for a reason. Perhaps they bought something from you in the past?
If you are not taking advantage of remarketing techniques, you are leaving money on the table. You can use remarketing to:
cross-sell based on the products or services customers have already bought from you
grab people who abandoned their shopping cart on your site
remind people, just at the right time, before they are likely to run out of products they've purchased from you in the past
The most popular remarketing channels are Google Ads (including YouTube), Facebook Advertising and Instagram Advertising. Remarketing pixels identify which potential customers to target, so, don't waste any more time. Choose a digital marketing agency like The Good Marketer who will be able to help you take advantage of the many benefits remarketing can bring.
You want to be using dynamic ads for your remarketing because they will be highly personalised to the customer, reduce your ad costs and increase your conversions. A customer who looks at a specific product will be remarketed to via dynamic ads with that exact same product.
2. Streamline your checkout process
58.1% of customers won't make it past the checkout according to chargeback.com and that includes those people who are already members.
At every stage of your ecommerce checkout process, you will lose a proportion of customers. Customers may forget their password, can't find their credit card or be interrupted as they move through your website.  The longer your checkout process takes, the more customers you lose. It is in your interest to make your checkout process as quick and seamless as possible.
Think about Amazon, the kings of ecommerce. Amazon's checkout process is part of the reason it has grown so big in a relatively short space of time. What could be easier than 1-click buying? ASOS is another ecommerce site with a simple, intuitive checkout process.
A good idea to include in your checkout process is a guest login feature where the customer can quickly and easily buy something from your store with next to no personal information being handed over by them. You may lose out on valuable data but a sale is more important.
What steps could you lose from your checkout process? Do customers really have to enter their billing address and delivery address separately, if they are the same? Is it vital for them to create an account? If it's not essential, lose it.
An excellent way to see what works is A/B testing. Use your ecommerce software to show half your audience one version of your new checkout process, while the other half will still see the original version. Compare which version drives the most sales.
3.Think outside the box
Before you start implementing new processes, make sure the service you currently offer is as good as it could be. Don't just do what your competitors do. Start innovating. Here are some ideas you can try;
start a loyalty programme
improve your returns process
promote your products by inserting flyers in your deliveries.
improve your fulfilment and delivery offering – can you get your products to your customers faster?
An effective way of coming up with ideas to innovate is by analysing all your current data. What products are selling well? Who is buying them? What specifically brings these high-value customers to your site? The clues are in the numbers.
4. Highlight your USPs
This sounds so simple, but many times businesses forget to tell their customers what makes them unique. They assume they already know. Trust me; they don't.
Change your marketing and advertising approach to reinforce your Unique Selling Proposition. Make sure your website promotes everything that sets you apart. Take time to engage with your customers on social media. Answer their questions and make them feel special.
Make sure that all your copy correlates with one another too. Don't include a USP on a Facebook ad that is different from USP on your website. People will think it is inauthentic and your trust rating will go down instantly.
When writing your copy for your products, make the copy fun, intriguing and spike curiosity in your customer. Nobody really cares about the features, they want to know the benefits and how your product is going to make them feel.
Not many businesses are writing product descriptions that are informal, so stand out from the crowd and put some personality into your product descriptions.
5. Implement Instagram shopping
If you're not familiar with Instagram Shopping, it's a terrific opportunity to scale your sales through social channels. If your product is a good fit with Instagram's core audience profile of 18-34 years, or you use influencer marketing, you need to try it.
Instagram Shopping lets you post images to Instagram (which let's not forget, has more than 500 million daily users) showcasing your products. In your post, you can tag up to five products, with a price tag and a link to the item.
In March 2019, Instagram took this feature to the next level by making it possible for users to create accounts and make purchases with one click. It's a true social shopping ecosystem, great for impulse buys and a golden opportunity to win new customers and loyal brand ambassadors.
6. Start a refer-a-friend scheme
Right now, word of mouth is the way many people buy. Make your existing customer base another effective marketing channel for your business by creating a refer-a-friend scheme. People love to talk, so give them something to talk about. Make it worth their while by offering them an incentive. How about 10% off for them and 10% off for their friends?
Remember that it's always easier and cheaper to retain a customer than to bring in new ones. In ecommerce, refer-a-friend schemes can help your sales snowball. If you make a customer happy and offer an incentive, they will tell their friends who will try you out. If these new customers are satisfied with their experience on your ecommerce store, they will tell their friends too. The cycle continues and you win more customers.
Copyright 2019. Featured post made possible by The Good Marketer, a Marketing Agency in London which drives more traffic, generates conversions and increases sales for Small-To-Medium Sized Businesses