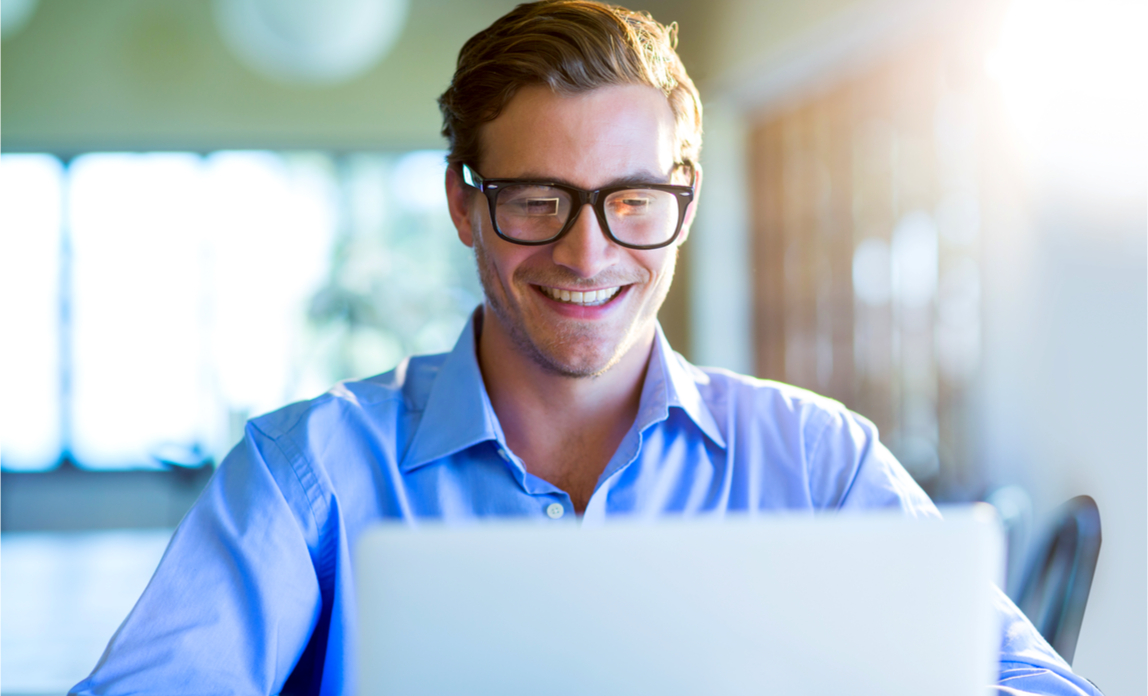 Familiarising yourself with Google Analytics is the first piece of the puzzle when it comes to data and digital marketing.
Below are two slightly more complex steps - both important to implement if you want to achieve greater visibility and insight into your audience and your marketing.
What is Search Console?
Search Console is another free tool from Google which helps you to monitor and troubleshoot your website's Google search rankings. You don't need to set this up in order to rank in Google - but it's an essential tool in order to understand and improve SEO traffic.
Remember that SEO-friendly websites benefit from totally free (organic) traffic - meaning your cost per click is practically zero. 
You can read about Search Console and how to get set up on Google's advice pages. Once activated, you can view your Search Console data within 'Acquisition' in Google Analytics. You'll be able to see how people who searched for particular terms behave on your site, providing deeper insights about your audience's intent and behaviour. 
Search Console is also useful for bringing any issues with pages to your attention - for example, those which aren't mobile-friendly, or have user experience issues (such as buttons being too close together).
It will also show you which other sites backlink to yours - another plus point for Google's complex and ever-changing SEO algorithm. 
Digital marketers will often use Search Console to force Google to re-crawl their website after any major updates. This means that you speed up the indexing process - so instead of relying on the search engine to pick up any changes naturally, you're essentially sending a notification to ask Google to look at your new website immediately and to update any search information it's holding.
Advanced set-up: event (click) tracking and Google Tag Manager
Back now to Google Analytics. So you've got Search Console and Analytics set up, which will give you a decent overview of your user behaviour and impact of your campaigns. The next consideration takes things to a slightly more granular level - where you might want to look at how users engage and interact with the pages of your website.
This is where event tracking comes into play, and unfortunately it's not the easiest thing in the world to set up.
One of the problems with Google Analytics is that it doesn't come with pre-built click tracking (Google refers to this as 'event' tracking). It's super useful to see which elements of your website your audience is engaging with - whether this is a form they're filling in, how far they've scrolled down the page, a link they've clicked on, a button on the page or a dropdown option in the navigation bar.
It's a real drawback of Google Analytics that this isn't built in from out-of-the-box - and getting it set up isn't for the faint-hearted either. This is where you'll need to start thinking about Google Tag Manager.
Google Tag Manager is a relatively straightforward system for managing all the 'tags' you want to add to your website. Tags are used for lots of things - often social media advertising will ask you to add a tag to the header code of your website, or you might add tags to record and report on particular types of activity (such as clicks or scroll depth). Google Tag Manager will house all your tags within a 'container' - which you then update and publish to your site. 
This system helps to keep things organised - and is often the preferred choice over hard-coding script directly into your website, which can take a significant amount of time (we're talking days rather than hours) and require developer expertise to set up. 
You'll find a fair few help articles on how best to get started with Tag Manager, and how to set up event tracking. Often these articles are quite overwhelming - if you do have a developer or a digital marketer on hand, then definitely ask for some advice. Somebody who has experience with the tool could easily get it all done for you within an hour.
Otherwise, if you want to brush up on your own skills, be prepared to do a lot of reading! You can refer to step-by-step guides and get the groundwork in place. You'll likely need to transfer your Google Analytics set-up to Tag Manager too if you go down that route.
A word of advice
Whether you're a business owner, an employee or a marketer, if you work in a start-up or small business you'll know how many different hats you're expected to wear. From getting involved in admin and finance, through to self-teaching complex systems such as Google Tag Manager, it can be tough to find the time and energy to stay on top of things.
If I could give you one piece of advice - as you get deeper into digital marketing and analytics, please rest assured that you aren't expected to know everything. Even if you work in marketing, the lines between developer and marketer definitely blur when it comes to Tag Manager in particular.
Start to have a read around, take a look at a few different step-by-step articles, and if you still feel overwhelmed then ask for help. Your first stop should be a website developer, as once the framework is in place for Google Tag Manager, you shouldn't need to revisit it too much. 
Copyright 2019. Featured post made possible by Amy Wilkinson, co-founder of Disruptive Thinking
contributor
With experience working across in-house and agency marketing teams, Amy has a proven background designing, implementing and optimising complex, integrated digital campaigns and projects.