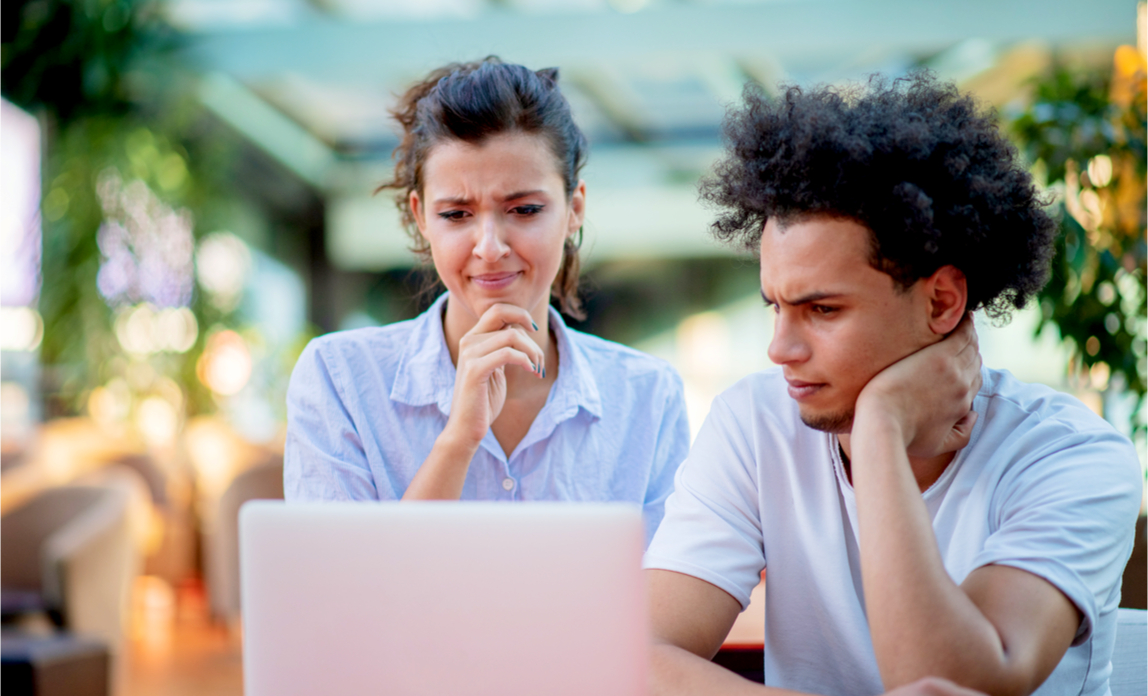 Optimising your website for search can be seriously rewarding. When done right, you can benefit from a boosted ranking in search results, better user experience, and a higher conversion rate. There are, however, obstacles you'll encounter along the way - for instance, changes to Google's algorithm which calculates how well your site ranks.
According to Moz, "Each year, Google changes its search algorithm around 500-600 times. While most of these changes are minor, Google occasionally rolls out a 'major' algorithmic update that affects search results in significant ways."
To combat these shifts, there are plenty of techniques you can employ to ensure your site is robust and ready for good rankings - both now and in the future. From sorting out page speed to delivering spot-on mobile search, here are four smart ways to stay ahead of Google.
1. Speed up your page load time
Page speed has become a pretty significant ranking signal for websites. Mobile page load time should be a top priority when it comes to optimisation - because, more than any other type of visitor, mobile users want super-fast answers to their questions.
One way to ensure your mobile page load time is optimised is to check your WordPress hosting provider. The server your website is on may be shared with large and resource-hungry sites, sucking up all the data storage and bandwidth. This can cause page speed issues, as well as uptime problems.
If you're still seeing poor page load speed with a quality hosting provider, it's time to go into your site and do some digging. Key aspects to check include:
your code is fully up to date;
all plugins are supported (and you are using the latest versions);
images are optimised and compressed;
videos are embedded via URLs;
your CSS is uncluttered;
you have a content delivery network in place.
2. Add quality long-form content
Content is definitely still king when it comes to optimising your website. You want to ensure your content is both offering value for users, and that it is plentiful. To make content work hard for you, aim for pages with more than 2,000 words - this is the sweet spot according to HubSpot research.
Don't just write 2,000 words of whatever, though. Make sure your content also readable, actionable and high-quality, because the time users spend on your web pages reading is another big Google ranking factor.
By answering common questions, you can also boost your chances of having your content used as a Featured Snippet (where Google pulls the content right from your page and displays it at the top of search results). Make sure you use the right keywords, so your content is seen as relevant - see below.
3. Research your keywords carefully
Using the right keywords can save you some serious money, since the better the organic traffic you score, the less you need to spend on ads to bring visitors to your site.
To put your best keyword research foot forward, use tools such as Google Keyword Planner, SEMrush, Ahrefs or Moz. Sometimes it's best to use a few different tools for comparison's sake, giving you a wealth of data on specific keywords that you stand a good chance of outranking competitors for.
4. Deliver a powerful mobile user experience
Smartphone search queries via Google now outnumber searches on desktops - which makes optimising your website for mobile an absolute must. Google's Mobile-First Index plays a significant role in this as well.
To provide the best mobile user experience, you need to first ask a few questions. For example, how fast does your website load on mobile devices? Is your site designed to be responsive on different device sizes? Is the navigation as good on mobile as on your desktop site version?
Answering these questions can help you identify any problem areas regarding mobile friendliness. Improving your mobile user experience can help you increase engagement, time on page, conversions, clickthrough rate, and more.
Are you ready to optimise your site for success?
The above four tips are certainly not the be-all and end-all to SEO. This is just the tip of the iceberg - but the above are among the most important to focus on, and a great place to begin your optimisation efforts.
Get the most out of your site and increase your online visibility with SEO and increase your traffic, conversions, and sales without spending a lot on paid ads. What could be better?
Copyright 2019. Article was made possible by site supporter Sheldon White.