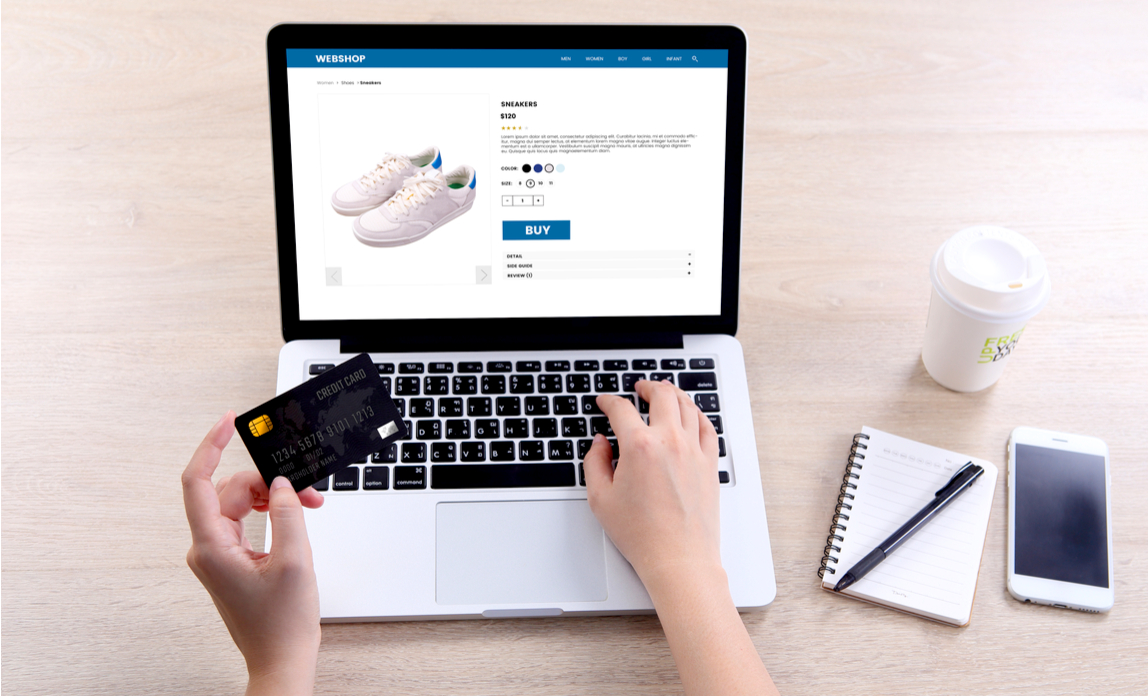 Ecommerce is booming right now. With online sales projected to encompass one-quarter of all retail in the UK within the next three years, we're in the midst of a potential gold rush for storefronts that have robust digital presences.
As such, merchants are being forced to adapt to both meet the needs of customers and compete against other ecommerce upstarts.
Below we've highlighted seven areas of interest for modern merchants looking to ensure that their ecommerce presence doesn't fall behind, as the space continues to evolve.
1. Live chat
No longer a novelty in the eyes of consumers or merchants, live chat provides an extra, accessible way to help ease customer worries.
Whether it's answering questions or recommending products, there's a reason why 52% of shoppers are more likely to make repeat purchases from a merchant who offers live chat support.
2. Smarter integrations
Just as customers expect flexibility and customization, merchants deserve the same sort of options when it comes to their multi-channel sales presences. The ability to use one ecommerce solution to sell products across several marketplaces, social platforms, storefront sites and owned media properties is a major game changer.
Currently gearing up for a big push to support European sellers via a physical presence in London, BigCommerce has also been upping its multi-channel capabilities in recent months. The platform's WordPress plugin is undergoing a successful beta launch, while its integration with "shoppable Instagram" is now available for UK merchants.
Allowing brands to blend their publishing, social and commerce activity, this concept reinforces the idea that you don't need to contend with chaos in order to maintain branded presences everywhere your audience spends their time.
3. User-generated content
From making your storefront more interactive to establishing a sense of trust, user-generated content in the form of customer photos and reviews are more important than ever. Considering that 90% of consumers cite UGC as a direct influence on their purchasing decisions, merchants should make it as simple as possible to share their experiences with products.
Brands like Urban Decay include review sections on product pages where buyers can sound off, citing pros, cons and star-ratings for their purchases. In terms of social UGC, US-based ModCloth has a dedicated page for customer photos and hashtags fans can use on Instagram.
The latter approach is an especially smart move for brands that want to squeeze more out of their social presence.
4. Speedy A/B testing capabilities
Testing is often cited as one of the biggest challenges for ecommerce merchants, but it remains a top priority in the face of buyer behaviour that's constantly changing.
To meet this need, platforms such as Optimizely allow merchants to test the various elements of their pages by presenting different versions to different visitors. Some key elements to test on a landing page include calls to action, button size and colour, copy length and form fields, all of which have a direct impact on conversions.
5. Airtight guarantees
Especially in the face of GDPR, there's a newfound sense of scepticism from online shoppers who are otherwise comfortable with buying online. As such, anything merchants can do to break down the trust barrier is a big plus.
Promoting an airtight satisfaction guarantee can do exactly that. Considering 58% of consumers want and even expect a "no questions asked" return policy, implementing such terms is a smart move toward sealing the deal and avoiding cart abandonment.
For example, year-long return policies such as that of L.L. Bean emphasize the idea that you believe in your product and likewise are flexible on behalf of your buyers. By displaying that level of confidence, you empower customers to be more confident in their purchase themselves.
6. Mobile-friendly design
The rise of mobile ecommerce in the UK is truly telling, as more and more shoppers are purchasing on-the-go.
Although most ecommerce platforms can generate mobile-friendly stores "out of the box," keeping an eye on mobile UX is crucial for merchants to ensure they aren't turning away mobile buyers.
Yes, desktop experiences still matter, but brands shouldn't ignore features such as scroll-friendly storefronts, speedy checkouts and flexible payment options such as digital wallets.
7. A free shipping option
While Amazon represents a thorn in the side for so many digital retailers, including a free shipping option is a smart way to stay competitive. In fact, nine out of ten consumers note that free shipping is their top incentive for shopping online.
Many ecommerce giants require a minimum purchase to offset the cost of free shipping. For example, Topshop aggressively promotes free delivery on orders over £50.
It may very well be worth the cost to be able to say you offer free shipping and convert otherwise sceptical customers.
Gear up and don't compromise
To say the world of ecommerce is evolving for UK merchants would be a major understatement. These seven features and functionalities represent staples of what it means to do business online today to meet the needs of busy, ever-changing consumers.
Copyright 2018 Article was made possible by site supporter Tim Erinwright, WordPress developer and digital marketing consultant.