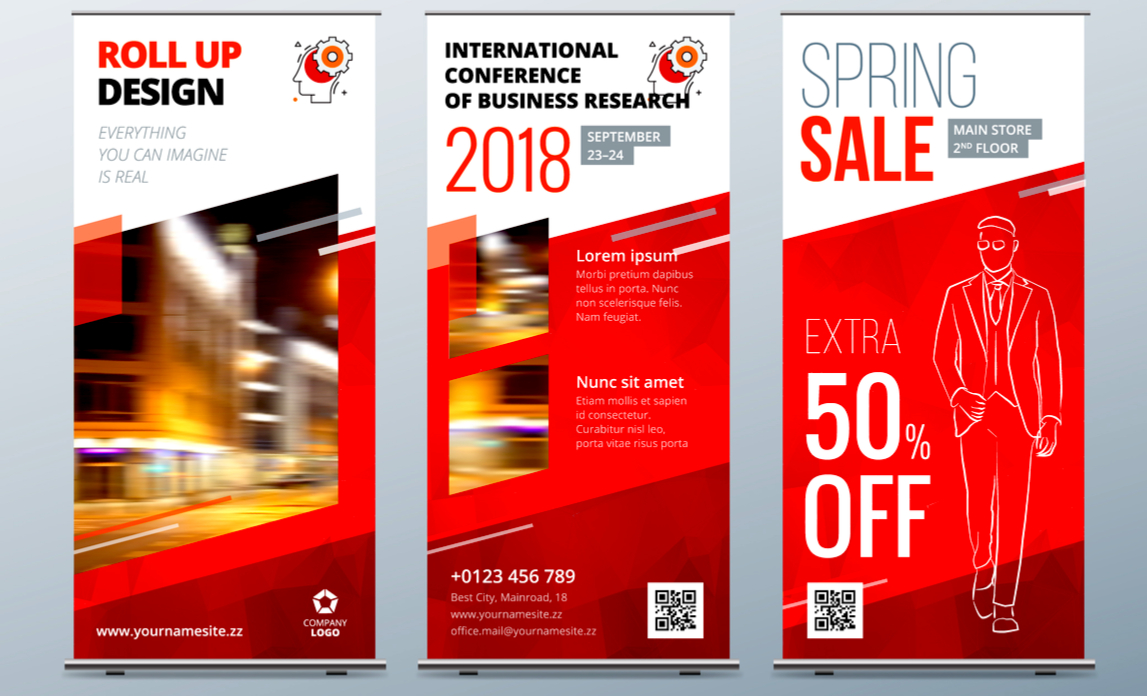 Given the popularity of online marketing, it is easy to conclude that it is the only marketing strategy small businesses should focus on. Although online helps you reach a huge number of people, it is not the only advertising tool available. You can still opt for a proven technique like print media.
Banners, for instance, are still used by many businesses, and they consider it an effective way to reach their audience. Here's what to bear in mind.
Why use banners?
Banners are especially effective for targeting local audiences. With digital marketing, you can target a huge number of people, but a huge chunk of them might not be interested in patronising your business.
On the other hand, if you have reached the right demographic for the products and services you offer, a print banner becomes an effective way of increasing your overall sales.
The key is to put out something really creative. Since a lot of businesses still make use of banners to advertise, and these materials are usually placed in the same areas (especially exhibition stands), you have to find a way to make your rollerbanners stand out.
It does not have to be filled with images and detailed information. You just need to find a way to get across a clear message that is easy for people to understand.
Monitor the impact of the banner
There are ways to ensure that your banner is working to your advantage. Check if your sales have increased since the banner went up. You could conduct a survey among passers-by to find out exactly how they feel about the banner.
You can also observe behaviour as consumers pass by the area where the banner is up. Check if they stop to see more details, or they just move ahead.
If you see positive changes after placing the banner, it is clearly working. You can keep it up for a while, as long as the information is still relevant.
However, if the banner seems ineffective, you can decide to take it down and replace it with something better. Consider what could have caused its failure, and correct it.
Find the best banner printer
One of the reasons why some banners are not noticed is because they don't look so great from afar. The seem dry. The images are not sharp. The text looks too small. All these problems have to do with the quality of the printer used for the banner.
Therefore, it helps to when it comes to banner printing. Once you have partnered with the best printing company, you can expect better results. You can stick with them if you are satisfied with the results.
Sponsored post. Copyright © 2018 Remi Ashton of Ocere