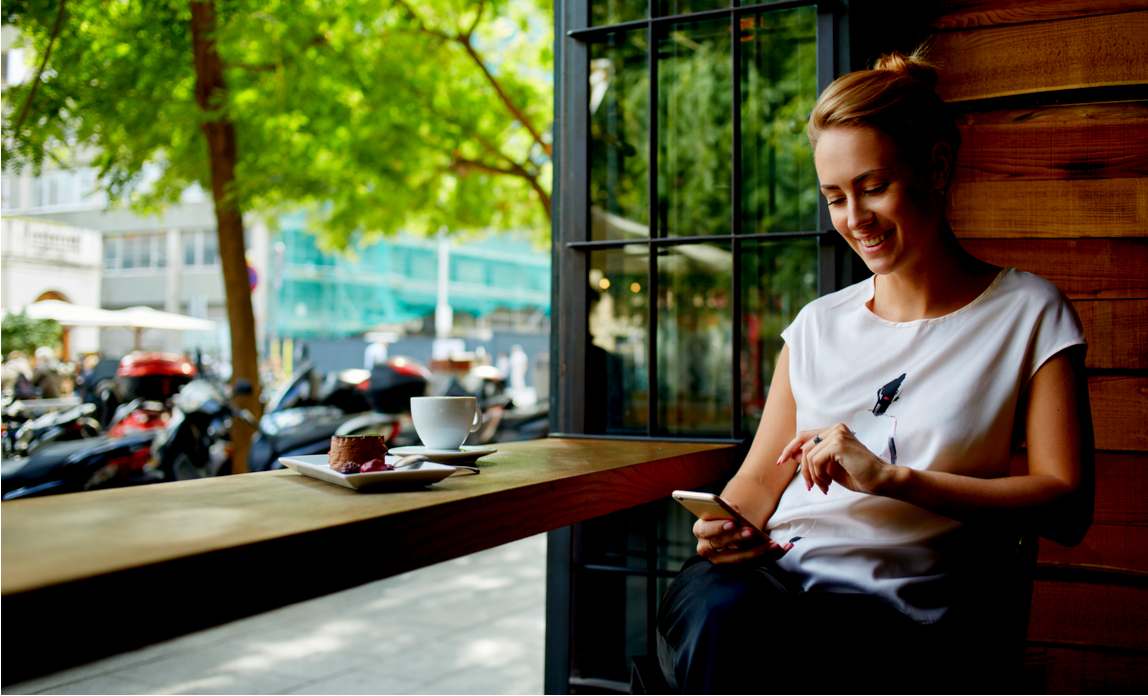 Most people running businesses are very busy. Yes, there is the occasional person who is so gifted or has found a niche where there is no competition, and they simply glide through life. But these are a small minority - most of us need as much help as we can get
The good news for small businesses is that new help is arriving every day in the form of new and very proficient apps. If you run a business and aren't on the lookout, you could be missing out on a lot of potential.
1: Find the specialist apps for your industry
Whatever industry you work in, there will be some specialist apps to help. A good hunt around in your app store should show what applies to you.
If you are a plumber there are apps to help calculate flue gases, if you are an electrician there are apps to calculate cable sizes. Someone who teaches navigation on yachts can find a plethora of apps covering tide levels and streams, charts and much more. It's unlikely there isn't something that will eliminate some of the more tedious and technical aspects of your work.
2: Use a CRM (customer relationship management) app
For any business, keeping customers happy has to be the number one priority. This may overlap with other apps, but if you simply want to maintain records of all contact with customers, a CRM system with an app is a must.
The good and bad news is that there are a huge number of these systems around, which makes it harder to choose. Try starting off by typing "Best CRM app" into Google and take it from there.
3: Use general purpose apps
There are now a number of fantastic apps that address specific needs, such as Evernote (storing copies of documents), Dropbox (backing up files from your computer) and UK company Receipt Bank (which enables you input details of receipts just by scanning them).
Receipt Bank is one of the most rapidly growing and successful of the new tech start-ups in the UK. The others that I mention are more well-established. All of them can deliver tremendous value and time savings.
4: Use an administration automation app for your industry
I must declare an interest here as I am the co-founder and CEO of Powered Now which fits into this category - although of course we have some great competitors! Like many other apps, it is designed to address the specific needs of a particular business segment.
Make sure the app you choose has really been designed to meet the challenges that you face in your particular line of business. For example, Powered Now is designed for the trades (electricians, plumbers and builders), and it uses lots of little tricks to address issues when working out in the field - for example, looking up customer addresses from just a postcode to keep typing to a minimum.
5: Select your accounts system wisely
There are a lot of online accounting systems available, and lots of people go with what their accountant advises. To reassure yourself they are talking sense, check out online ratings to see what people say about their recommendations.
If you don't use an administration system that captures the information that you need for your accounts, try to enter the information into the accounting system as soon as it is available. If you just keep bits of paper, it has a good chance of being lost - and you can end up with a nasty rush near the VAT and tax deadlines.
The final thought
We've skimmed through a lot of areas here. I hope that some of it rings a bell. Investing time and money to save much more time and money always makes business sense. It's just a case of getting round to it.
Copyright © 2017 Benjamin Dyer, co-founder and ceo of Powered Now Invoicing App, helping tradespeople to simplify paperwork and save time.
contributor
Ben Dyer is CEO of Powered Now, provider of invoicing, estimating and scheduling software for small businesses. Ben was previously CEO of SellerDeck which he joined in 2008, after working for Xyratex, BSkyB and BAE Systems.