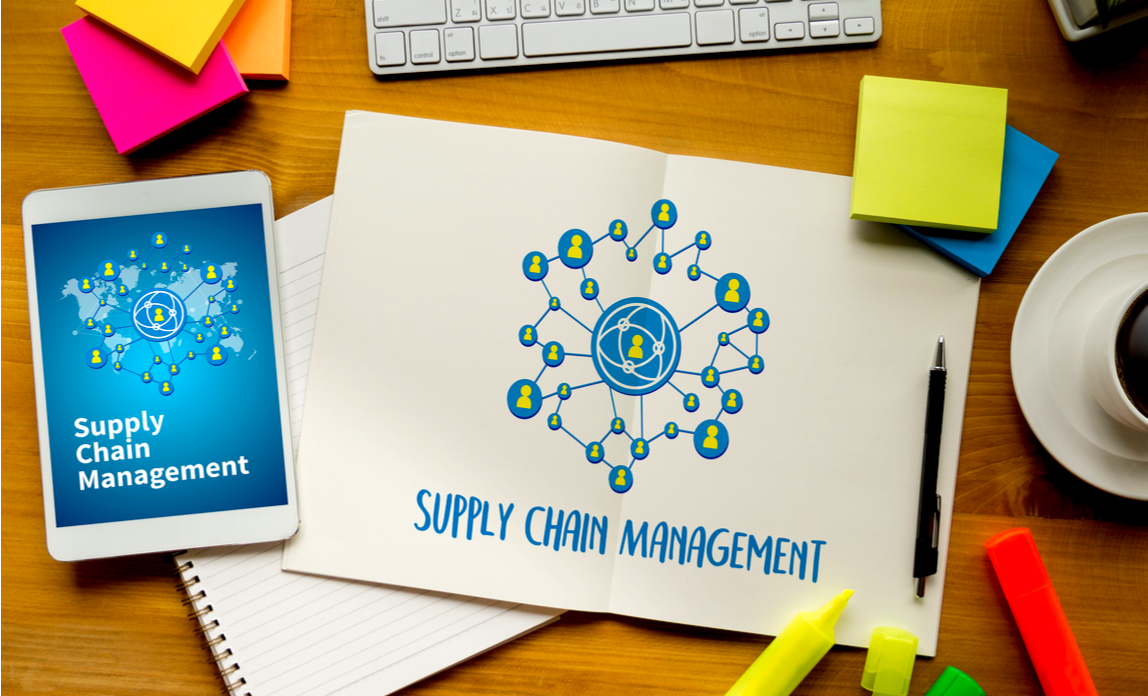 Typically, Supply Chain Management Software (SCMS) is comprised of a number of tools, but it may also be part of a suite. It's common to work with more than one software provider to cover certain aspects that are specific to your market.
With those specifics aside, this list of leading supply chain software solutions will help you determine the backbone for a strong system.
Customer requirements and ordering
Any SCMS suite begins with the customer in mind. Customer management includes returns, shipping, production and relations. It's a big job with many components.
Understanding the customer's requirements is the first step in fulfilling the order, either through procuring the necessary supplies for delivery or the manufacture of a product to be shipped. If an order was taken, and the materials are unavailable, the lead time for production would be extended. The customer won't be pleased and the order could be lost.
SCMS helps to fix this problem by providing ways to check the availability of materials, as well as help in assessing logistics and timing. These powerful tools enable a sales team to price products accurately, without delays on the back end.
Inventory and warehouse management
Knowing what stock is on hand helps reduce over-spending on additional materials and most SCMS suites include some form of inventory management.
Efficiency, especially financial efficiency, is key to any successful supply chain in the long term. SCMS provides functionality to ensure your warehouse is stocked only with the goods it needs.
Another advantage is a real-time view of what's in your warehouse. Tracking how much product is unsold becomes just as important as accounting for what's been sold and damaged as a loss. Optimising stock levels ensures any order is ready for fulfillment.
Managing relationships
One of the biggest challenges in fulfillment is the failure of relationship management. SCMS suites can solve this problem by facilitating communication and providing methods to track fulfillment progress.
The ability to quickly communicate potential hiccups and provide accurate updates is one of the most difficult aspects of supply chain management.
The larger you get, the less a spreadsheet has the ability to do the job. Even the well-organised will struggle to manage a few hundred contacts in an Excel document. SCMS provides the tools to track customer information, billing and more.
Transparency
A key concern in manufacturing, especially international manufacturing, is transparency. Understanding what the other side is doing: how your product is moved, that your IP is protected and eventually where the product arrives, is helpful. SCMS suites provide tools that give insight into where products and materials are at any given point. These tools are valuable for accountability.
Oversight of the supply chain is a major source of loss of efficiency and finances. Knowing what bottlenecks you face, and where they are, helps you avoid future problems. Seeing this information in real time allows your team to be proactive about solving the problem, rather than waiting for information from the relevant links in the chain.
This feature is most beneficial to larger businesses that have networks moving products across the country, but businesses of every size can benefit from understanding what it's paying for. This information is like a negotiating chip. More insight gives you more bargaining power when dealing with other suppliers and shippers.
Missing pieces
There are many Software as a Service (SaaS) tools to choose from that can provide support. If your business focuses on web advertising, tracking click-through rates becomes an important stat in judging the effectiveness of outreach. There are many tools to help manage in-house productivity, creating task lists or hosting internal discussions to track productivity.
Whatever software you choose, be sure to check reviews and seek out testimonials. Request demos and ask questions about what you're looking for. Sometimes, a tool may have the perfect feature buried within it because no one ever asks about it.
Copyright © 2017. Featured post made possible by Christina Moore.