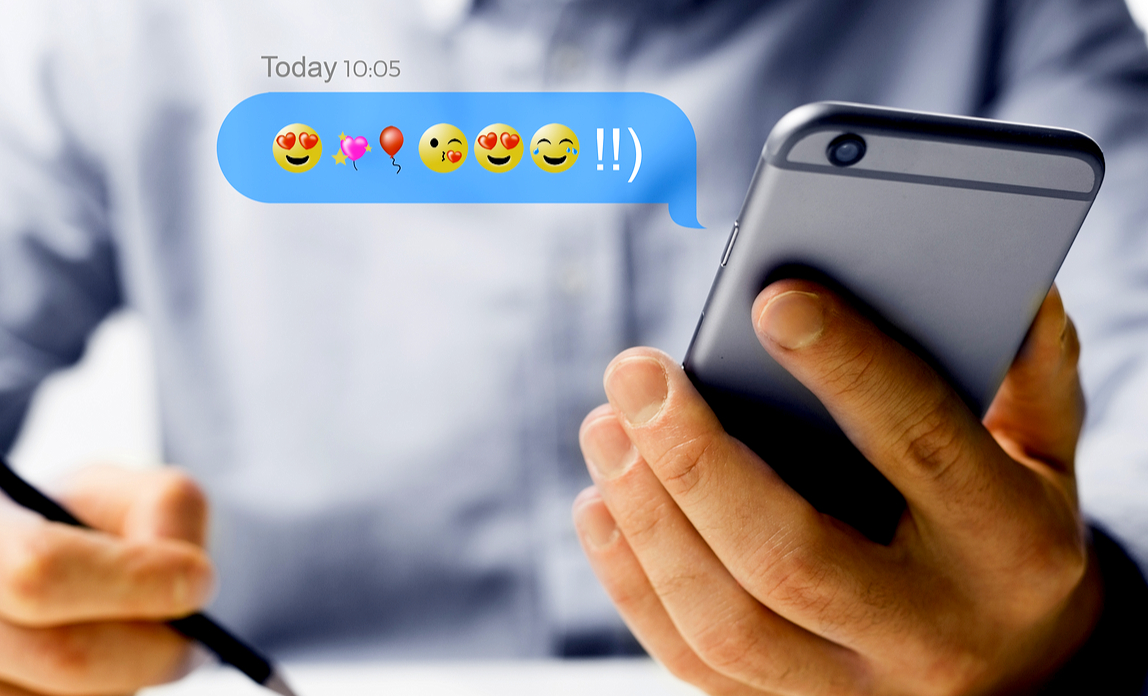 Emojis - are they just for fun or can they be a meaningful way of connecting with your audience? The fact is that emojis can be a very effective part of your digital marketing strategy - and the number of brands using emojis has risen by 777% year-on-year.
Here are four important ways your brand can use emojis in digital marketing:
Add emotion to marketing messages
No-one wants to buy from an emotionless robot. By communicating in the same manner as your audience, marketers can humanise the brands they are working with and connect with consumers on a meaningful level.
Our research shows that brands tend to choose different emojis compared with individuals. Expressions and faces are used more often by consumers, while brands typically favour icons like fireworks and party poppers to help their message stand out on crowded newsfeeds.
Brands should try to buck this trend, though, and use more "face" emojis to help them express emotion - adding nuance to brand messages that will help amplify the feelings behind them.
Staying on trend with the most commonly used emojis is also advisable - EmojiTracker gives real-time updates on the most popular emojis being used on Twitter at any time.
Associate your business with popular emojis
Associating your brand with commonly used emojis can help draw correlations between the two, so when customers use a certain emoji, they are immediately reminded of a specific brand.
Domino's Pizza, for example, has made a big effort to do this by introducing an ordering system based on emojis. It allows Domino's customers to repeat their previous order by texting a pizza slice emoji, intrinsically connecting the brand with the icon.
Connect with people from different demographics
One of the biggest myths when it comes to emojis is that only young people use them. Research has disproved this assumption, however, finding that at least 91.9% of all age demographics use emojis "frequently" or "occasionally".
If you're marketing products towards women specifically, it's definitely worth using emojis as part of your marketing strategy, as our research shows that 60% of women use emojis "frequently", compared to 41% of men.
Create your own emoji
Brands aren't limited to simply using the existing set of emojis available. Several brands have created their own emojis and have gained publicity in the process. For example, Taco Bell persuaded the emoji authority Unicode to create a taco icon, giving its audience a specific new emoji with a clear link to its brand name.
Copyright © 2017 Joe Marczynski of Plusnet