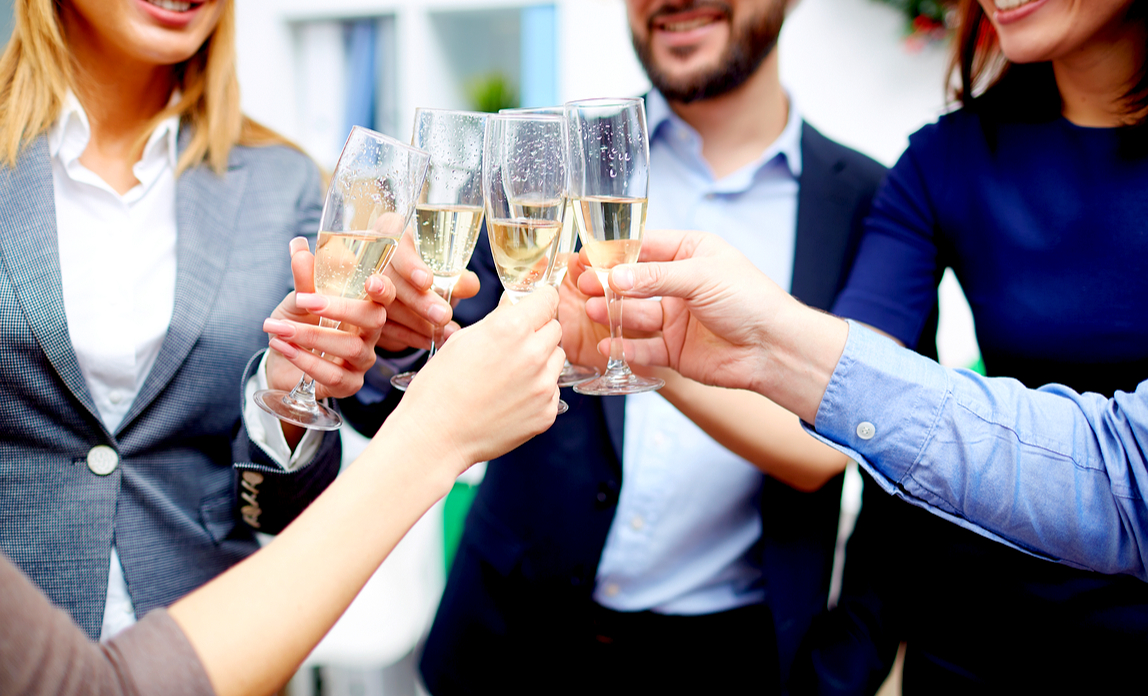 There is more to client hospitality than simply having a great time. Whether it's a corporate day watching the rugby at Twickenham, a drinks do at a swanky bar or a client breakfast, the goals remain the same - to enhance and nurture relationships and to build the profitability of your business.
You should certainly enjoy yourself when you're hosting a client event, but you need to ensure you get more from the investment than just a fantastic time. Here are our top tips for getting the most from client gatherings.
Think tangibility
There is always the temptation to justify any investment in client hospitality by saying "you can't put a price on a relationship". The fact is that you absolutely can; with any client relationship, there is certainly a tangible value. Work out the importance of that relationship, decide what it is worth to you and spend what you deem to be a fair proportion of that on entertaining.
This is a good early mindset to adopt and it keeps everything in order - from accessing target audiences to setting clear objectives. Above all, it keeps you focused on the primary goal of client hospitality, which is to get a return on your investment.
Set a budget
So, what is an acceptable budget? The truth is, there is no magic answer. It depends on several factors, including your overall marketing spend, your planned marketing activities and the real value of the client to your business. Don't forget that there is often a greater value in retaining existing clients than acquiring new ones.
The important issue here is to ensure your budget is more than an educated guess. Get granular, and work out the value of your client to you over the course of the year, in real terms. What would the impact be if they took their business elsewhere? This will safeguard you from spending more than the relationship is worth.
Get the right mix
Bringing in both existing and prospective clients will give you the chance to maintain and grow business whilst also seeking out potential new opportunities.
Above all, having existing clients at an event improves your credibility to new clients. There is no better testimonial than a client endorsement and they are likely to be given more freely in the right atmosphere at a great event. This kind of authentic endorsement will resonate with prospects, give you a stamp of approval and help contribute to progressing the relationship.
But don't neglect your existing customers
In today's digital world, customers who can research their options with ease and view prices with transparency, are less brand loyal. They are seeking excellent service and real value, and without this, they will move on all too easily. Focusing most of your attention on new business will certainly have an adverse effect on relationships with existing clients. Face-to-face get-togethers in a convivial atmosphere will show clients that you value them and enable your to deepen your connection with them.
Do your homework
Who's the decision-maker you need to impress? What do they do in their spare time? Are they into rugby, tennis or do they prefer music? Perhaps they are more of a foodie?
When it comes to deciding on an event, guesswork drastically reduces your chances of getting a return on your investment. Ensure you choose an event you know your most valuable clients will enjoy. But, don't discount the smaller accounts. Often, they can be the ones with the bigger growth potential. The only way to be sure of this is by doing your homework. LinkedIn is a great starting point for this.
Sponsored post. Copyright © 2016 Samantha Coates of Keith Prowse Corporate Hospitality, Twitter: @Keith_Prowse