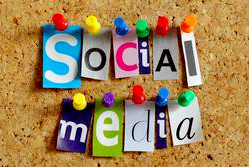 Twitter recently made the decision to replace its Favorite button with a Like button giving users a new way to show their appreciation for Tweets.
Of course, Facebook has been using this feature for years. This sudden change at Twitter may have come as a shock to the system for avid social media users, but it's not the first time that something like this has happened. In 2013, taking a leaf out of Twitter's book, Facebook added a panel showing trending hashtags to its homepage.
Social media platforms seem to be slowly blending into one and to prove it, here are three examples of social media features that are now spread across a multitude of platforms.
Likes
To appeal to new users, Twitter has swapped its Favorite feature for a Like feature, symbolised by a heart. According to Twitter, newcomers often found the Favorite feature (with its star symbol) confusing and were unsure what they should use it for.
Crucially for businesses, it's likely that companies that use Twitter will get more Likes than they did Favorites because liking something has a much lower barrier than making it your Favourite. However, this move by Twitter could reduce the number of retweets and these currently generate the most social reach for many firms.
Video
It's hard to ignore the surge in video across all social media channels.
Recently, Facebook introduced an auto-play feature, making it impossible to avoid the viral videos that fill our news feeds. Image-sharing platform Instagram also introduced a 15-second video feature, responding to the micro-video craze established by Vine. Twitter rolled out 30-second videos for tweets and began offering promoted video ads. Even Pinterest unveiled Cinematic Pins, a GIF-like video feature.
Video sharing has even created micro-celebrities, including Cian Twomey, an Irish Facebook user who rose to fame after posting videos of himself impersonating his girlfriend. Cian's Facebook page now has over three million Likes.
Photo tagging
Anyone who has been tagged in an unflattering photo on Facebook will be unhappy to find out that Twitter has also adopted this feature. Rather than listing the names of the people in the tweet, users can now tag them in the photo.
Thankfully, anyone tagged in a photo can amend or delete the tag themselves. The photo will only appear in the original Tweeter's stream, unless tagged users choose to retweet. One thing worth knowing about this feature is that the default setting for private accounts is to not allow any tagging.
Like it or not, it's clear that social media channels are slowly converging on a single set of standards.
Copyright © 2015 Jessica Phillips, account executive at Stone Junction.
Related articles and resources
You may find the following articles and resources useful: