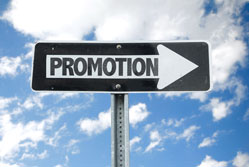 So you've decided to start a business and join over 4.9 million other small businesses in the UK. You've got an amazing company name and you've bought the website domain. You've a great idea for a product or service and you know your potential customer base. Now just how do you let them know you exist?
Some start-ups are lucky enough to have a client list from day one. Often they have spun out of an existing business or they already know someone looking to buy what they can provide. Other new companies have to work harder to attract their first customers. Once are up and running, the next issue is how to continue their turnover growth and reach a wider audience, with limited marketing funds.
In today's business environment, clients and prospects expect certain marketing elements to be in place. Without them, a start-up can't be seen to compete with established businesses.
The marketing communications mix can seem daunting to many non-marketers. Direct mail, advertising, publicity, PR, packaging and sales promotion can seem daunting. They are not. Marketing is simple if you keep in mind your target audience, the message to be conveyed and the action(s) you want clients to take. Thanks to the internet, most entrepreneurs can kick off their own marketing plans on a small budget and with limited promotional experience.
Starting out
The first step in any new marketing campaign is to get the logo right. You'll also need a strapline; a phrase that encapsulates what you do and that will underpin your marketing strategy for the long term. Freelance websites provide a low-cost way to get bids for logo design work. Website domain sellers offer technologies for website design and hosting, sometimes for free or charged for on a monthly basis, often with search engine optimisation as well.
The next step is social media. Most people already use social media and so marketing their new business comes easily to them. You can follow online guides to set up your Twitter, Facebook, Google+ and LinkedIn pages. Link them where possible and post relevant content to build a following. It's also worth using Google Adwords but be careful to test and start with a small budget.
Promotional merchandise
Many new businesses also find that promotional merchandise helps them to establish their name within a local area or sector. Here, success lies in working with a promotional gifts distributor and selecting the right products to brand with your logo and contact details. Then it's all about getting them out to your target audience - through exhibitions, sales visits, meetings and via mailshots, introductory letters and flyers.
Imagine the impact of handing out 1,000 items branded with your company details to potential clients and seeing a high prospect to new client conversion rate. That's the power of promotional merchandise.