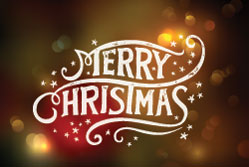 As 2014 draws to a close, here at Donut HQ we're getting ready to take a short break. It has certainly been a busy year. Across the five Donut websites we've published a wealth of blogs, news, guides and articles – all with one aim, to help small business owners, sole traders and entrepreneurs everywhere.
Our thanks go out to all our brilliant blog writers, our generous expert contributors and our valued sponsors and partners. And we'd also like to say a massive thanks to you all for stopping by on a regular basis, for your comments and feedback and for your support on social media.
We will be bringing you more small business news, views, information and advice in 2015. In the meantime, in case you missed anything, you can catch up on some of the things we have learned this year (below).
Have a great festive break – and check out our guide to work-life balance if you need help switching off! See you in 2015.
Rachel Miller
Editor, Marketing Donut
Ten of the many things we have learned in 2014
Video is king
"Consumers that watch a video of a product are 85% more likely to buy it."
Five key retail marketing trends in 2014
Website basics are vital
"41% of shoppers abandon an online shopping cart because of hidden charges."
What makes people buy? Understanding the psychology of the online shopping process
Timing is everything on social media
"Twitter engagement for brands is 17% higher on weekends and click-through rates are generally highest on weekends and midweek on Wednesdays."
When's the best time to post on social media?
A badly written email can be fatal
Andy Bounds reveals the cautionary tale of a brilliant proposal that failed at the first post because of a poor covering email.
How a simple covering email can backfire
Small firms are missing a trick with mobile
"SMEs in the UK are missing out on up to £77bn in annual revenues as a result of not having mobile-optimised websites."
Two ways to optimise your website for mobile
Social media can be dangerous
"Online libel cases have doubled in recent years due to the social media explosion, so don't think that social media is still a grey area in the eyes of the law — it's really not."
Could social media get you or your business into trouble?
Customer service counts
"72% of UK customers would ditch their purchase for a competitor if they didn't get an email reply within one day."
How shoddy service can wreck your small business
Why "shouting" on social media doesn't work
"You wouldn't train your in-store staff to constantly shout out brand messages — apart from looking unprofessional, it would drive people away. So why do brands do this on social media?"
Are you having one-sided conversations on Twitter?
What Einstein can teach us about social media
"Albert Einstein said: 'Not everything that counts can be counted, and not everything that can be counted counts'."
Why Albert Einstein knew a thing or two about measuring social media
Why page loading times matter
"Google considers over 200 factors when ranking a website and one of those that has become more influential is website and page loading times."
Is your website keeping pace with Google changes? 
Rachel Miller is the editor of Marketing Donut.
Further reading
Ten things you could have learned from the Law Donut in 2014
Ten things you could have learned about business start-ups in 2014
Ten things you could have learned from the Tax Donut in 2014