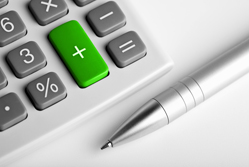 Do you believe the following?
Marketing is a big cost.
We should market to as many people as we possibly can.
We should "get our name out there".
If you answered yes to these, then it could be that your mind-set is preventing you from effectively marketing your business.
The fact is that you can create an unlimited marketing budget— or a marketing plan that pays for itself — in seven steps. Here's how:
1. Set measurable marketing objectives
Put a number to it and get as specific as you can about the who, where, what and how.
2. Tightly define your "who"
You don't need to figure out your target market but rather your target person. Who is the ideal person for you to sell your product to? What does this person like? What are the common problems this person faces? How does this person communicate?
3. Define how you'll solve their problems
You need to step inside your ideal target person's shoes and figure out what their problem is. To help you do this, draw a large box and divide it into four quadrants:
Immediate away — their frustrations
Immediate towards — their wants
Imagined away — their fears
Imagined towards — their aspirations
Fill in each box with at least three problems per quadrant.
4. Work out the acquisition costs
Calculate your allowable budget to acquire a client. You do this by taking the price that you're selling your product for and deducting the variable costs involved in producing it. That gross profit then becomes the absolute maximum that you could spend in acquiring your customer.
5. Choose your channel, offer and cost
Your primary focus needs to be on brand activation — every piece of marketing you do should have a clear call to action (CTA) with a strong reason. Now decide how much you're spending and what channel you're using. Use your allowable acquisition costs and compare it to the actual acquisition costs (the conversion rate of that channel).
6. Measure the return on your marketing investment
Measure the actual return from your marketing investment on each channel and campaign. Importantly, find out what the final net position is. Is it positive? If so, then do it again and again and again. You have just created an unlimited marketing budget.
7. Automate your unlimited budget spend
Now that you have found a strategy that works, it's time to systemise it. Use automation tools and train your team so they can maintain the process with minimal input from you.
Copyright © 2014 Shweta Jhajharia, principal coach and founder of The London Coaching Group.