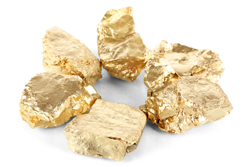 You have a fabulous service, brand or product that you, your family and friends and a growing band of customers love - but why can't you get the press to fall in love with your offering?
You may fall into one of these categories:
You don't know where to start and feel overwhelmed at selling yourself to the press;
You have had a lucky break and managed to get one really cool piece of coverage and you don't know how to get more;
You can't seem to find your USPs - the golden nuggets that can give your news a "hook".
The feeling of overwhelm can be powerful. But as a business mentor told me at the very beginning of my entrepreneurial journey, you need to do some promotion on your company each and every day. If you aren't going to do that, then no-one will (unless you pay a PR agent). So go and do what you do best - enthuse about your business to interested parties.
Building on coverage
If you have already had some press coverage by being spotted at an event or via Twitter, you must ensure that you maximise this opportunity as much as possible. Firstly, thank the journalist for their piece - you never know when you may need to speak to them again.
The next step is to politely ask them for the PDF version of the news story. If you can't get hold of this then buy the publication and include a scan of the piece in a dedicated Press section on your website. You could also add the newspaper or magazine logo to your home page to give you extra credibility. Then share the image or promote a link to the coverage across your social media platforms.
Golden nuggets
When you are in the thick of running your business, you often neglect to articulate your USP. It's worth asking friends and customers to take part in a focus group to establish what makes your business special. These are the kind of questions you should be discussing:
What is your big "why"? What drives you?
Why are you so good at what you do?
Why are you better than your competition? What makes you stand out?
Who is your competition? What do they do that you really admire?
What is your mission?
What are your major strengths and opportunities?
Who is your target audience and why?
What do the client testimonials say about you time and time again?
What did you do before you launched your company? The press love a good story…
Once you have done this brainstorming, I can guarantee you that some lovely golden nuggets will have appeared. Now use this information to write a simple sentence that describes what your company does. Don't forget to include your golden nugget. This sentence will then work as your elevator pitch, whether you are selling, networking or pitching to a journalist.
Amanda Ruiz is known as the ultimate door opener. She is the founder of www.amandaruiz.co.uk, a marketing and PR agency.