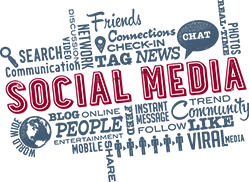 Some common themes came out of the recent New York social media show in February. Here are my top five predictions based on what I learned there:
Quality not quantity
You can reach too many people. Surely the holy grail of social media or any form of digital marketing is as wide a reach as possible, right? No, says Jonah Peretti, ceo and co-founder of Buzzfeed.
Peretti's message was that if your content is in front of the wrong people it could actually be damaging. No-one wants a "so what?" response. This boils down to audience research and targeting content. He also stressed the importance of taking time to get your content right — the quizzes on Buzzfeed that are so popular right now actually evolved over six years of experimentation and tweaking.
Quality content is also fundamental to the trend-setting Gen Y audience, the 20-somethings who embrace new platforms and bring them to the fore. Markham Nolan, managing editor of the Gen Y global social news network Vocativ.com, pointed out that one of the biggest misconceptions about this demographic is that they prefer "shallow or simple content".
Vanity metrics
A much-used phrase throughout the week — vanity metrics describes the idea of getting as many Facebook likes, Twitter followers or +1s as possible. For many Facebook social users, there's a competition to see who can get the most friends. It's the same with Twitter followers. And it is the same story for many brands. But do you really know who 90% of those people are?
The focus has shifted and it comes back to quality not quantity. The emphasis is now on top quality content targeted at the right audience who will engage with it, the aim being to build a lasting relationship that's going to translate into brand advocacy or loyalty.
Get optimised for mobile
If your site is not mobile-optimised, then you are missing out on a serious amount of traffic generated not only by unique visits but social media shares too.
Adam Ostrow, chief strategy officer at Mashable, revealed that 45% of the site's users view it on mobile. "And that number is growing. The article page is the new homepage — 75-80% of our traffic comes from articles that have been shared on social."
Video, video, video
According to HubSpot, posts with the word "video" in them are shared 30% more on Facebook than posts that do not. And this is set to increase. Buzzfeed has just set up its own production studio in Los Angeles to make its own entertainment videos — where one goes, others will follow.
Dark sharing
Jonah Peretti suggested that messaging apps would be the future of social media as early adopters who once flocked to Facebook and other more visible platforms get sick of sharing their lives openly and opt instead for private messaging, or "dark sharing" between closed groups. Mark Zuckerberg's acquisition of WhatsApp suggests that he thinks so too.
Angela Everitt is writing on behalf of content marketing agency, Southerly.