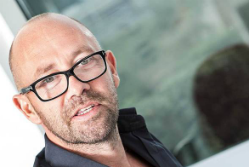 The "no makeup selfie" viral fundraising campaign has taken the social networks by storm and raised an incredible £2 million in 48 hours for Cancer Research UK. It demonstrates the incredible power of social media as a fundraising tool.
Social networks and newsfeeds have been inundated with images of thousands of women, all bare-faced, along with the hashtag "nomakeupselfie" and a text number to donate to the charity. It all started last Tuesday when author Laura Lippman posted a picture of her makeup-free face in support of actress Kim Novak who was recently criticised for her looks.
Instant fundraising
Interestingly, the campaign wasn't started by Cancer Research. But the charity was quick and clever in its support of the campaign, which then helped generate significant amounts of awareness. After Cancer Research UK noticed the "nomakeupselfie" trending on Twitter it sent out a tweet saying: "We're loving your #cancerawareness #nomakeupselfie pics! The campaign isn't ours but every £ helps #beatcancersooner." And on its Google+ page it announced: "Thousands of you are posting #cancerawareness #nomakeupselfie pictures and many have asked if the campaign is ours. It's not but we love that people want to get involved!"
It just shows that when a campaign goes viral via social media, messages reach millions of people in minutes. Prior to social networking it wouldn't have been possible for charities to have this kind of impact, without huge advertising spends.
The Institute of Fundraising and Blackbaud reported recently that online giving and digital fundraising is growing rapidly. It accounted for 30% of the total income charities received between January 2010 and December 2012. Moreover, the average online donation increased to £64.07 in 2012, a rise of £11.20 per donation compared to 2010 (£52.87).
A powerful opportunity
Charities and not-for-profits have a huge opportunity via the internet to generate income — free of charge. Digital fundraising platforms can enable charities to diversify and expand their online fundraising capacity, reaching out to far greater number of supporters and allowing them to communicate their messages and campaigns quickly and free of charge.
Social media is fast, powerful and cost effective and when done correctly, it captures people's imagination and enables messages to be shared across a multitude of channels, to family, friends and beyond.
Although many of the bigger charities are jumping on board with online giving and using social media as a key tool, smaller charities need to follow suit. As the "no makeup selfie" shows, a little imagination and creativity can translate into millions of pounds of funding.
In many ways, the internet is made for small charities, as they can use digital fundraising platforms and social networks to reach millions of people — at virtually no cost. Let's hope this campaign provides food for thought and inspiration.
David Berney (pictured) is the CEO and founder of Wishgenie, offering free social media fundraising tools for charities, businesses and individuals.