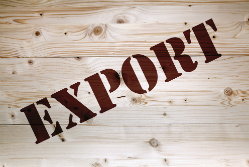 Passport — check; tickets — check; insurance/meerkat toy — check; business lounge card — check. There comes a time when your business is ready to go international. Your idea is great and it's going global. Revenues will increase and so will your air miles balance. All sounding good so far…
Let's face it, anything ecommerce-related potentially has a global market as soon as the web pages are loaded, right? Yes, theoretically, but this blog is for those of a B2B persuasion and if you think merely having a website will result in huge global sales, please read on.
Trade delegations
A few years ago I met a trade delegation (a great way to reduce the risk of international expansion) from an Estonian incubator. There were about ten companies and the leader of the incubator and they met with a number of local tech hubs and other useful people, so the entrepreneurs could evaluate if the UK was a place to do business and more importantly if there were people they could trust to do business with.
The problem with expanding into more than one country is cost. As soon as you set up somewhere you are incurring costs before generating revenue. An office, a phone line, a new set of web pages, a sales person and so on... While you might like the idea of global expansion, if you don't get a firm grip on costs it could kill your company.
You can get stats to show how big a new market is and how much revenue it will generate for your business, but that's all theory and the reality is you need people on the ground who know how to get things done. The trick is to find the right people for this.
Get networking
As always, use your network and approach any organisations that help entrepreneurs and businesses to trade abroad. Government bodies such as the UKTI and British Chambers of Commerce are a good place to start. Don't ignore social media to get things rolling. LinkedIn groups can be a good place to start to get some quick wins. Attending international trade shows can also accelerate international expansion by giving you access to new contacts.
Once you have the people in place, you need to provide them with a lot of support, detailed instructions and listen well to exactly what they can deliver. I have some brilliant "door openers" for US businesses looking to expand into the UK/Europe but the companies have got to trust them and let them work their magic.
The risk here is letting go and trusting someone else with your baby — sorry, business. You can't be in two places at once and you need other people in the team who can help you build the business.
Must dash as my taxi is here to take me to the airport.
Marc Duke is a marketing consultant.