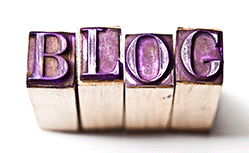 Do you want a hard-working blog that attracts lots of readers in your sector? Read on:
1. Find your niche
Whether you're setting out to produce an industry blog or a personal one, you need to make sure it's on a subject you're passionate about. It sounds obvious but if you don't know a lot about the subject you're blogging on then as a resource it has limited value. As I'm in the B2B PR industry I knew what my peers would find valuable and this insight informed the categories on my blog and it has helped to attract guest posts from some high profile people in the industry.
2. Don't be afraid to be controversial
Don't be afraid of putting your opinions forward and exploring topics that conventional industry publications would rather avoid — these topics will more often than not prove to be the most popular with your readership. One of the most popular series we've produced was a frank assessment of the state of the UK's PR industry body, the PRCA. We asked whether it offered smaller agencies good value and whether it was principally a lead generation tool for bigger agencies. The blog received a lot of attention and the PRCA ended up engaging with us online and that debate certainly benefitted our readers.
3. Stay calm and carry on blogging
Launching a blog can be soul destroying. You can go for weeks with very little traffic and it can be hard to gain traction as a newbie in an already competitive industry. If you don't get the 10,000 readers you were hoping for in your first week, keep at it! Your readership will build gradually over time if you keep producing content that appeals. If you abandon your blog at the first sign that it's not going to be easy, then expect to fail.
4. Spend a little bit of cash
While you may think the quality of your content will attract industry peers from far and wide, they do have to find it in the first place. The beauty of social PPC campaigns is that you can use networks like Facebook and Twitter to advertise to a specific audience at a very low cost. We spent no more than a few hundred pounds promoting our blog and were able to get it in front of the right audience quickly and cheaply.
5. Develop a basic understanding of SEO
If you want to build an engaged following then you need to understand what your target audience is searching for online. Get familiar with Google's keyword tool to make sure that the content you're producing on a regular basis contains the right search terms. Not only does this attract a relevant industry audience but it can also work as a lead generation tool.    
Heather Baker is the managing director of TopLine Communications and editor of the B2B PR Blog.