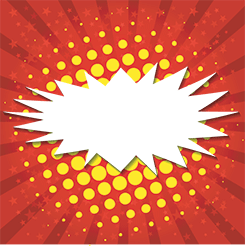 Everyone wants to be the stand out exhibition at an event. No matter how big or small your stand or budget, you need to make an impact.
But an impressive exhibition stand takes ambition, creativity and a solid understanding of how to show your business in a unique and relevant way. This last point is key and will, most likely, take up a considerable amount of your planning and design time.
Step one: What have you done in the past?
If you have exhibited before, the first step is to objectively review your past performances at exhibitions. You can learn from your mistakes as well as those exhibits that ticked along but didn't garner as much attention as you hoped. Carefully analyse your previous performance — what worked, what didn't and what could be fine-tuned for re-use.
Step two: What have others done?
If you've never exhibited before, or even if you have, it's essential you check out the competition within your sector. Focus on exhibitors that have won awards for their displays or those that are considered to be top of their game. Taking inspiration from previous exhibits that were particularly impressive is a great way forward.
Then take a look outside your industry to find fresh ideas. In addition, spend time on design websites to see what's being shared and commended. Are there any elements that can inspire your exhibition?
Step three: What do exhibition companies recommend?
Exhibition stands are evolving at an impressive rate. Just consider that integrating tablets into your presentation would have been unheard of three years ago — and flat screen displays five years before that.
Check out those websites that discuss advances in the event industry. Visiting a showroom is also an excellent way to discover what exhibition experts consider to be the future of event marketing. Looking into these advances could inspire some really creative ways to promote your business.
Step four: Keep it relevant
It's actually quite easy to be the stand that everyone talks about if money isn't an issue. But you want to see a return on your investment, which means carefully weighing up the benefits of taking your stand in a certain direction with the confidence that it will drive conversions.
The most straightforward way of gaining good leads from your stand is to make sure it is relevant to your business. All forms of promotion should be easily and recognisably associated with your business within five seconds of someone first seeing your stand. It should also feature eye-catching elements that are complementary to the brand message.
A bad example would be a bottled water company sporting a massive aquarium. The connection is there but it's not immediately apparent what fish and drinking water have in common. A better example would be a travel company displaying a large aquarium to promote glamorous destinations, suggesting exotic adventures.
Once you've taken these steps, you should be in a strong position to create a great exhibition stand with the wow factor that everyone talks about.
Kelly Edwards is assistant ecommerce manager at Nimlok.