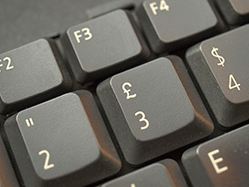 Paid media and inbound marketing were once seen as mutually exclusive — and content arguably took centre stage in an increasingly competitive race to the top of the search engine results pages.
Certainly, businesses have come to love inbound marketing because it offers recurring gains for the initial investment in content; gains that can recur for years.
At the same time, "paid" became something of a dirty word. But paid media does still have its place, providing it's used ethically and naturally as part of a holistic marketing campaign.
Let's look at five types of paid media that are still worthy of investment.
1. Google AdWords
Google AdWords is the cornerstone of every paid media strategy and not just because of its phenomenal reach. AdWords provides crucial keyword data that's impossible to glean through organic search due to the rise of keywords that are 'not provided'. As such, AdWords still has a role to play in bridging paid media and inbound marketing.
2. Press release distribution
Press releases have been highlighted by Matt Cutts as a source of discounted links. But while a press release won't do anything for PageRank, the press release is still an extremely valuable paid media tool for traffic building. Aim to use a distributor that gets the majority of its releases into Google News.
3. Facebook Exchange
Facebook is phasing out some of its advertising efforts and pushing Facebook Exchange as an alternative. Exchange (also known as FBX) is a retargeting system based on real-time bidding. While Exchange is initially slightly less accessible than Promoted Posts or Sponsored Stories, it represents a move to a more sophisticated type of paid social media marketing where content can still play its part.
4. Stumbleupon ads
On Stumbleupon, you can purchase paid exposure for content, giving it a second lease of life. Stumbleupon prices its Paid Discovery product on a pay-per-visitor model. Stumbleupon is sometimes sidelined — perhaps because it requires some effort to gain traction — yet it's still effective. Incorporating it into a paid media strategy is the final piece in the puzzle.
5. Promoted Tweets
Practically every brand has a Twitter account; many have more than one. Promoted Tweets give brands a new way to leverage their content. Tweets are set up in advance and promoted to people who search for keywords. Twitter doesn't offer sophisticated analytics yet, but the service is reasonably new.
By blending paid media and inbound marketing, you should aim to get the best of both worlds for an affordable cost. Your content marketing projects should also get a valuable boost from the paid media strategy you devise.
Alistair Norman is marketing manager at inbound marketing consultancy, Tomorrow People.