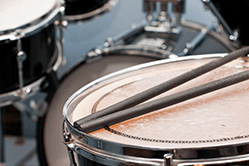 According to the latest research, 86% of business directors agree that exhibitions are the second most effective means of generating sales leads after a company's own website.
This finding may surprise you when you consider the array of other alternative channels available to companies. So why are exhibitions still such a successful means of drumming up business?
One reason why every company, regardless of size, should get showy is due to the unique captured target audience you can gain from attending a show. At trade exhibitions you can be certain of reaching a large portion of your target audience.
Meeting customers that want to buy
Most people who make the effort to attend exhibitions up and down the country aren't there to window shop. If they're taking the time to visit a particular show then these are real potential customers with real money to spend. The fact that you can access a relevant, filtered audience is the key to trade exhibitions and is a great reason why businesses should exhibit.
Another big gain is brand affinity with your customers. In a world where everybody is connected by computers, brand differentiation often gets lost in translation.
By giving your target audience the chance to physically engage with your brand in an environment that is primarily in your control, you can gain a serious upper hand on your competitors. When done in the right way to suit your brand, this can be a great way to stay in people's minds.
Even though it can seem an expensive option, in the long term an effective exhibition stand can be a much more economical investment than other ways of trying to reach your audience and it can deliver real results.
It's definitely worth considering taking the time and effort to get yourself and your business in front of your target audience. Just make sure of a firm handshake at the end of it!
Rick Hewitt is marketing and graphics assistant at Envisage.