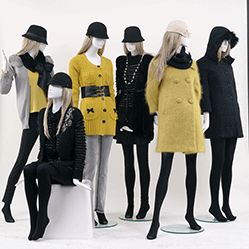 The past year has seen the rapid rise of personalisation in marketing, with brands using data in increasingly sophisticated ways to develop tailored content and target customers based on their preferences and online behaviour.
The amount of data available to marketers and retailers will reach critical mass in 2014, so insights from new technology and previous campaigns will give businesses the insights they need to make new decision based on true ROI.
Brands will need to create the perfect marketing mix to reach customers at the right time, and across every device with relevant content. In light of this, here are five trends marketers should be aware of for the coming year:
1. Rewarding the modern purchase journey
Nowadays, shoppers take time before deciding to buy; they visit various brand touch points both online and offline — in fact, 40% of people in the UK have admitted to 'showrooming'. To reflect this changing purchase journey, there will be a shift in industry-standard attribution in affiliate marketing. We will see a move away from "last click wins" models to more dynamic models so that all parties in the shopping journey are rewarded. This means that each publisher contributing to a phase of the purchase journey will profit from a sale.
2. We're not all clickers
Despite changes in online shopping, most metrics for display advertising are still based on click-throughs and impressions. Modern measurement techniques are now emerging, particularly because not all shoppers click through on ads. By delivering ads with relevant, dynamic and website-like capabilities, brands can foster high engagement. Consumers are much more likely to interact with an ad when it doesn't take them away from the page they're browsing. According to AdKeeper, 61% of shoppers say this is the main reason why they don't click. Measuring this engagement is much more reliable as brands know when and what part of their ad has generated a reaction.
3. Shoppable content
We expect to see the rise of content-led publishers as brands seek to differentiate themselves with premium, visual and dynamic content. Shoppable content can be editorial, video and even scrollable images. Video will play a huge role in this as online video users are expected to reach 1.5 billion by 2016. Market research shows that users who watch a video of a product are 85% more likely to buy it. The ability to shop anywhere on the web is likely to become a reality and as a result, premium content will become a "walled garden" for prestigious publishers and brands.
 4. Super-targeting of individual customers
While targeting customers over multiple channels, brands need a complete picture of their shopper. Many retailers are now trying to take a single customer view, ensuring that the pieces of their marketing campaign are working more efficiently together. The use of first and third party data to "super" target the customer base will grow in the coming year so that brands can change the way they engage with customers as individuals. Everything from acquiring new customers, to re-engagement with dormant customers and existing active customers will mean that brands can market to individuals based on real insight.
5. Brands going global
Recent data from OC&C Strategy Consultants and Google, found that international sales growth is set to dramatically outpace domestic activity to make up 40% of total online sales by 2020. Breaking into new markets is challenging for unknown brands but by focusing on the market you want to reach and those customers' preferences, you can find the right publishers and networks to work with. By partnering with a well-known and trusted Australian style blog for example, a UK fashion brand can widen its reach to a huge new audience of local fashionistas. The outlook of brands will become more global, with many looking to strategic partners across the world to help them expand in the coming year.
Mark Haviland is the managing director of Rakuten Marketing.
Are you a small retailer?
Read our article on the future of the high street — packed with tips on how to survive and thrive, whether you sell offline, online or both.