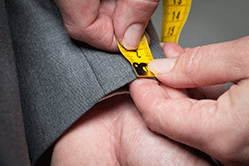 Are you confident that your company is able to capture your customer's needs? And more importantly, are you using them to create a viable sales process?
Far too often the traditional structure of a sales process talks about opportunity rather than customer needs or requirements — the focus is very much from the seller's point of view.
In order to help your potential customer make a decision you need to approach the process through their eyes. It's essential to think about their needs, not yours.
So how do you create a successful sales process that is designed around your customer's needs? Here are some tips that we have used successfully and which are integrated into the processes that we design for our clients' sales teams.
1. Don't sell
Recognise the customer as an individual person and create a process that adapts to them — don't expect them to adapt to it. At the forefront of your mind should be customer satisfaction, not sales.
A salesperson's ultimate role is to present a solution to a problem, or a perfect fit for a desire. The end result is ultimately the same — the customer chooses you and you make that sale.
2. Active interaction
People want to be served in a way that fits their situation and their buying habits. Whatever direction the sales process takes, it needs to have listening as the first step.
Customer feedback is a big part of this and can be both the end and the beginning stage of your selling process. Feedback provides you with the knowledge to refine your sales technique and/or product. It's also a marketing tool to show new customers that you are a) actively engaging with buyers and b) providing the solutions they are looking for.
3. Share the load
The responsibility of researching the customer is not restricted to the sales team. As social media and ecommerce increasingly dominate Internet and mobile usage, customers are looking to other channels to get the information and, ultimately, the service that they require.
This is why you need a focus on internal collaboration. Your online marketing, social media and customer service teams need to know where to look and what to look out for in order to ensure you are visible to potential buyers.
Restructuring your sales process to suit customer needs can really improve your business. Not only can you create more harmonious relationships with your customers and your staff, a revamped sales process can produce tangible results.
A sales process designed around you customer really does lead to happier customers, more collaborative teams and a measurable increase in business. What more could you ask for?
Richard Edwards is director at Quatreus.