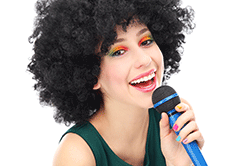 Today, most companies find themselves in an incredibly tough marketing environment. Small business can learn a lot from the practices of big names — brands that understand the strength of an educated customer base. Here are some of the highly effective strategies that big companies use and which upstarts and small businesses can learn from:
1. Get educated
Take time to learn everything about your business. People are more loyal to businesses that are experts in their field. By knowing your stuff, you'll emit an air of authority, as well as confidence, which makes consumers comfortable approaching you with questions and concerns. It also encourages them to buy from you — and often.
2. Be an educator
This is the single most effective marketing strategy you could employ. Educating consumers makes them smarter about the products and services you offer. This creates brand confidence, which encourages consumers to spend more. This also makes them loyal brand evangelists, so they'll spread the word to others, who will also become loyal customers.
3. Get social
Businesses that try to educate consumers exclusively through direct sales are less likely to experience the success rate of companies who reach out via social media. Use social networking to help consumers get to know you and your company, which creates customer loyalty. In addition, you'll get to know them, giving you valuable insight into what they really want — free market analysis for you.
4. Say lights, camera, action
Don't be camera shy. Videos allow consumers to feel more comfortable doing business with you. In addition, videos are free advertising, because they're easy for people to share. Use videos to talk about why and how you started your business. Film customer testimonials, if possible; word of mouth marketing is extremely effective. Answer common questions and address concerns associated with your product or service.
5. Get blogging
Blogs are no longer separate entities floating somewhere off in cyberspace. Most blog platforms allow you to connect them with your website, Twitter, Facebook and other accounts, making it easy to connect with consumers. Provide informational pieces to help consumers feel confident about doing business with you. If you're not sure what your customers want to know, ask them. They'll be flattered that you value their opinions. It's a win-win for everyone.
Guy Ascher is a marketing consultant and entrepreneur who works for Lenstore.