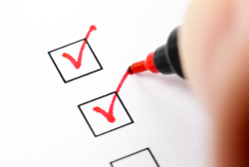 Ecommerce websites make the buying process easy. Your customers can browse your entire catalogue of products from the comfort of their living room. That is, of course, provided your website works as it should.
Here are four ecommerce website post-launch checks you should make right away:
1. Create a sitemap.xml and robots.txt file
If you want your new site to be indexed by the search engines, you need to submit a sitemap. You should upload this file via Google Webmaster Tools or Bing Webmaster Tools. Savvy e-tailers should also set up a robots.txt file to tell the search engines the pages you don't want indexing. This should be used for pages like your shopping cart and order confirmation pages.
2. Set up Google Analytics
Right after launch, you should be setting up Google Analytics. Free to set up and easy to use, this tracking and monitoring software helps you keep a close eye on the success of your website. Simply set up with a Gmail email address and place the code on your website - it is as simple as that.
Some top tips for making the most of analytics software is to make sure you're not tracking website visits from your IP address. This will give you an accurate figure of real visits to the ecommerce site. You should also make use of the goals, conversions, and social funnels.
3. Check out your checkout
Ask someone who has no previous knowledge of your ecommerce site to make a test purchase. This is the easiest way to check that your checkout is working and that the buying process is easy. After all, if people struggle to buy from your ecommerce site, they won't hang around for long.
4. Is it mobile and tablet ready?
Is your ecommerce store built to be responsive? With more and more people surfing the web from a smart phone or a tablet computer, responsive design is more important than ever. Test your newly launched website across a whole host of devices and screen resolutions.
Does the design adapt and does everything work as it should? If not, now is your chance to make the appropriate changes.
In order to thrive in 2013 and beyond, an ecommerce website is a necessity. The sooner you start following this checklist, the sooner you can drive traffic to your site and boost your sales. What are you waiting for?
Clare Evans is a copywriter at Superdream, a digital agency in the Midlands, specialising in ecommerce website design.