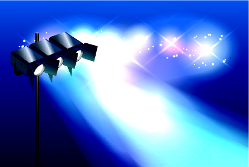 So David Bowie has been working on a new album (The Next Day) and here's the new single — Where Are We now?
Who knew?
Very few people, it turns out. Producer Tony Visconti, a few musicians, business manager Bill Zysblat and Bowie's uber-loyal PA Corrine "Coco" Schwab.
The launch, if you can call it that, took the world by surprise. There were no hints on Twitter and no leaks in the press. And the event itself could not have been more low-key. Bowie simply released the single.
The no-hype launch
According to the Guardian, Bowie told Rob Stringer, the president of the Sony Music Label Group, "There is no PR campaign. We're just going to drop it on 8 January. That's it."
Tim Ingham, editor of magazine Music Week said: "At 66, he's run the whole machinery of the music industry and the music media ragged, and he's run social media ragged too. But the lack of chatter enhanced the PR impact. In terms of a basic product announcement, which is all this is, he's come back with more of a media storm than any other artist has produced in recent years."
Storm is right — the element of surprise turned this music news story into a massive event that all of the major media players were anxious to cover. And the focus was as much on the surprise as it was on the music — which says an awful lot about the noisy multi-channel world we live in.
Whether this quiet approach will boost sales remains to be seen. It's impossible to know if that was even the intention. I'm pretty sure though that this was more about Bowie's desire to retain some mystery and control rather than just a cynical money-making ploy. But as a fan, I would say that wouldn't I?
Is less more?
Nevertheless, the "less is more" approach to marketing certainly hit the media jackpot in terms of PR coverage. So what can we learn from this?
Such a laid-back approach reeks of cool — and a lot of people want to buy into that. It shows that the way you market your brand is just as important as what you say about it.
Lesson: Do your marketing your way.
 There is something very democratic about a surprise launch — no-one is special, everyone hears at the same time. It shows that Bowie cares more about his fans than industry VIPs — and the fans appreciate that.
Lesson: Remember who your customers are.
We all know about the boy that cried wolf. When a brand is constantly chattering on social media and beyond, and everything it says is given equal weight, important messages can get ignored.
Lesson: Think before you speak.
The importance of good people. Bowie's tight-knit team managed to hide the fact that they were recording an album for two years. By doing this, they demonstrated not just incredible loyalty but a real understanding of what Bowie is all about.
Lesson: Make sure your staff understand and believe in your brand.
The big irony about the internet is that it while makes marketing more accessible for all — that in turn makes it much harder to stand out from the crowd.
Instead of shouting more and more loudly, consider the alternative — quiet, more considered marketing could be your best weapon. Anyway, really good things should speak for themselves — they don't need hype, as David Bowie knows well.
Rachel Miller is the editor of Marketing Donut.