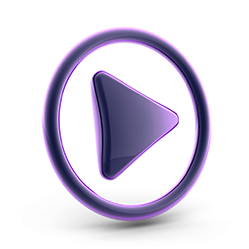 Video for social media — known as social video — has become the choice for many brands on social networks. Advertising has moved from a 30-second slot people try to avoid on TV to social video content which viewers are willing to share with their social networks. Social video is enabling brands to share their message in a way that the audience will listen to.
People's trust in traditional media is declining, with recommendations from friends, social media and blogs now key influencers when it comes to purchasing decisions.  This, coupled with the SEO benefits, means brands are increasingly seeing social media as a vital channel.
The key to social media for brands is their ability to engage with audiences and this is increasingly being done through visually compelling content. Social video is created for the purpose of being shared online and to add to the social experience of the viewer.
When used strategically, social video on social media channels can help brands drive a number of their objectives, including generating engagement, increasing brand awareness and evoking a brand's personality.
How does video do this? 
 It stands out in news-feeds, making it more likely to get noticed by the audience;
 It is easy to consume as the viewers can sit back and simply view without any effort;
 It provides a multi-sensory experience — an audio, visual and emotional experience all in one;
 It is able to engage with its audience and capture attention immediately;
It provides shareable content.
The rewards are clear, with research suggesting that immediately after viewing a company's video, buyers are 40% more likely to visit a company's website or contact a company via phone (eMarketer, 2011).
Research by Brightcove has also found that videos shared through social media perform better than other videos, with higher engagement rates and higher completion rates, allowing brands to share their message to an audience who are listening.
Indeed, brands are expected to spend 47% more on video advertising in 2012 than last year (Techcrunch), suggesting that video continues to be one of, if not the most engaging and emotive forms of content for marketers.