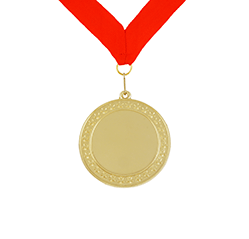 Well the Olympics was pretty stunning, wasn't it? I think it's fair to say that London 2012 delivered and then some. Olympic fever gripped the nation and left us all clamouring for information as Team GB soared up the medal table.
As the main Olympic broadcaster in the UK, the BBC certainly gets a fair dollop of credit for the 24/7 coverage it provided across the full spectrum of digital channels. But I think LOCOG — the organisation in charge of running the Games — needs to be commended. The London 2012 official website did a great job of providing real-time updates and the mobile apps were another leap forward providing information whether you were attending events live or just catching up on the train.
But, for me (as you can imagine!), the way LOCOG used email was particularly interesting. And I was very, very impressed.
Every day, I woke up to find a 'Today at the Games' email waiting for me. Across the spectrum it really ticked the box, offering a one-stop shop with all the detail and information needed to plan every Olympic day.
Not only this, but one of my friends who went to see the handball received an email on the way to the event advertising related handball souvenirs that could be purchased onsite or online — a great personalised upsell opportunity.
In particular, these areas really stood out:
Calls to action: There are powerful calls to action throughout this email. Whether it is viewing further information (like medal tables) on the website, downloading the mobile apps or topping up your Olympic merchandise in the official ecommerce store, these are all designed to encourage engagement. 
Personalised: The email I received was clearly targeted to someone living in the UK, supporting TeamGB. In fact, right up there in the top right hand corner, you can see the postcode you registered with and the country you are supporting. There are also links to allow you to change these options. Fantastic! With an event like the Olympics, where there is so much going on, selecting the right content for each recipient is vital to success. 
Mobile: These emails are great examples of responsive design. When viewed on an iPhone the two-column structure you see on a desktop email client automatically shrinks to a one-column version. This makes it easy to read and visually appealing, no matter what device you are viewing the email on.
Images: This email has a great balance of images and text. Images are used sparingly to ensure that the email size isn't too large but, when they are used, it's in a way that really brings the message to life and engages anyone that opens.
Content: There is a perfect mix of content in this email. It's actually quite long, which isn't a bad thing at all. More important is the fact that content is varied throughout the email. There's a mixture of news, features and calls to action. There really is something for everyone here; you don't need to be an Olympic obsessive to get value but the message perfect captures the excitement around the games.
Sharing: Links to social media channels are clearly visible in this email and, with the large numbers of social media that ran throughout the two weeks, it's no surprise to see LOCOG making the most of this. The 'forward to a friend' link is also prominent in this message. 
This is a real value-add email. With so much information being shared about the Olympics over the last two weeks, making sense of all the noise was a real challenge. This email hits home by providing a succinct but detailed companion to what many think was the greatest sporting show this country has ever seen.
This post originally appeared on the DMA UK Email Marketing Council blog. Tink Taylor is managing director of dotMailer and group business development director at dotDigital Group.