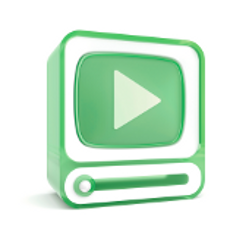 Video in email is not a new concept. A static image with a "click to play" call to action that starts the video playing in the browser or media player is a standard technique. However, since the advent of HTML 5, having a video that starts to play in the email client as soon as you open the email has become simpler. In theory.
Whether this is something you want to do in an email campaign is open for discussion. In the Implix 2010 Email Marketing Trends Survey, video in email marketing was shown to increase click-through rates by over 96% in some cases.
I believe, like many marketing techniques, there is a time, place and audience for which autoplay videos will work and give improved campaign results. If someone is sitting at their desk at work they might not appreciate a video playing in an email with the soundtrack blasting out of their speakers. Video is probably better targeted at a B2C audience rather than B2B but that's not to say it wouldn't work for B2B with the right content. It is horses for courses.
Unfortunately HTML 5 is not the total solution for video in email. Not all email clients support HTML 5 and of those that do, some have disabled the support for the <video> tag. But let's look on the bright side.
Hotmail starting supporting HTML 5 in 2011 and you can get a video to autoplay in Hotmail for most browsers (not IE7 or IE 8 as HTML 5 isn't supported). The same is true if your email client is Apple Mail. On IOS devices (iPhone or iPad) the video shows as a clickable video link that then starts the video in the media player. For all other desktop and web-based email clients the fallback image is displayed, which can include the call to action to click the link to play the video.
Using an alternative technique you can also get the video to autoplay in Yahoo. Earlier this year, Yahoo released the Yahoo! Mail Widget Engine that allows you to play video in the body of the email received by Yahoo without using HTML 5.
I think autoplay video could have a massive impact if used in the correct scenario with video content that is relevant and exciting to the recipient. Due to the technical limitations, however, some segmentation is required to achieve the best results and, as ever, test, test, test.
Simon Hill is the co-founder of Extravision. This post originally appeared on the DMA UK Email Marketing Council blog.