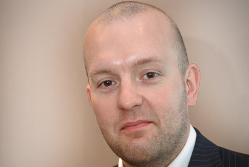 After reading and commenting on this article, Competing on price? Ten steps to success, on Marketing Donut I was asked to write this blog post on the topic.
Do not try to compete on price; your suppliers will always win!
We're a retailer; more specifically we sell army surplus. Much, not all, of our stock has been used and some people still see shops like ours as second hand clothes shops, a place to find a real bargain.
It may surprise you that we are actually more expensive than some of our competition. In fact, there are a couple of websites that are selling a few lines for less then we can buy them in for…
How is that possible?
Whether you know this or not; your suppliers are retailing and who can blame them?
If they can get a better margin on their items by selling direct to the customer then they're hardly going to pass on that opportunity. No matter how important you are as a customer to them, they need to make money just like the rest of us.
There are some companies that will be honest about it and others that stammer on the end of a phone when you ask them about this new website that popped up. So how can you compete?
How are we still in business?
Customers can get our products elsewhere cheaper, so why do they buy from us?
Firstly, we've been in business for 24 years, so we have a good reputation. We rank very well for certain search terms, which means our website pages are consistently on the front page of Google.
To back that up we have a bricks and mortar shop, which reassures buyers that if anything does go wrong there is a physical location they can show up at.
In all honesty, it's the simple things that count though:
We reply, personally, to every email (no automated responses);
We answer the phone ourselves and the people you speak with know our products, can deal with every enquiry, or refer you to another member of staff there and then;
We use the gear we sell. We have real life experience of how our products work and how they'll perform. We've even started to do product reviews and test on a YouTube channel that has gone down really well with our customers. Especially the Cool Box versus Land Rover;
We send orders out every day, tracked and insured.
Selling is about abating fear and our competition doesn't have the time or the inclination to get to know their products like we do.
Periodically, we'll have a look at feedback left for the competition and this is what we see:
Took over 2 weeks to arrive;
Item arrived not as described;
Never reply to emails.
Without a good reputation, backed up by a good service, your price is bordering on irrelevant, because the customers you upset will be shopping somewhere else tomorrow.
That is why soldiers drive 300 mile round trips to pick up kit from us, why we sold a job lot of parachute bags that are going to be used in the new Batman film and why so many Australians buy £7 thermal gloves from us and pay nearly the same again in postage (to be honest I still can't get my head around that).
Rich Brady runs Denbigh Army Surplus (DAS).