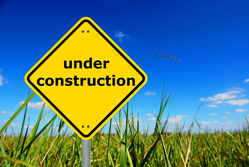 Remember the days when buying online was a scary prospect? Buying from the likes of Amazon and eBay is second nature to us now. That's great for those big brands but if you're a small business with a relatively low brand awareness at this stage, how do you build trust online with your target audience?
If you're a small business selling online, here are some things to consider to help you build trust with your customers:
Design and photography
Website design is so important First impressions really do count on the web and you will be judged by the experience you provide online. You're asking people to trust you with their credit card details and hand over hard-earned cash so make an effort.
If you are taking payments online, use a trusted payment gateway that people recognise, such as PayPal or WorldPay. Ensure that your phone number and address is easy to find and provide guarantees on returns, delivery and make sure terms are very clear.
Investing in a professional website design will go a long way — your website designer will use different techniques and approaches to not only make the design appealing but persuasive too. And remember, your customers are mobile so you should be too!
Your website is your shop window and it's open 24-7. You wouldn't put creased merchandise on your mannequins or dusty old stock on the shelves so why skimp on photography? Quality photographs can go a long way to building trust and will make all the difference to your design so use a professional. (Would you get a friend to do your wedding photography just because he's got the latest Digital SLR?)
Professional copywriting
Writing copy for the web is a skill and essential to ensuring building a rapport with your customers and winning their trust. Typos and poor grammar do not do you any favours and it's incredible to see the number of websites who commit these cardinal sins.
Getting your messaging right and really speaking to your target audience is crucial. We are creatures of language and power of words is long-lasting, I can't emphasise enough how important it is to invest in great copywriting.
Social proof
If you have built up some case studies or testimonials, they're worth their weight in gold. Adding pictures or creating a video demonstration are ways of showing that your business really exists and isn't some "fly by night" operation. Putting a face behind the brand will really go a long way. You've heard it before, "people buy from people!"
Don't be put off or afraid of using product reviews or enabling your customers to provide feedback online. Any negative feedback is an opportunity to improve and it's how you respond that counts.
Make it personal
Social websites like Facebook, Twitter, Google+ and Pinterest offer more ways for people to get to know you online. Leverage these tools to show your personality and build a rapport, remember it's a two way process. Today is all about brand story and building relationships, it's essential to make an effort online and create dialogue.
On a final note, remember to test, analyse and evolve. Use information from websites statistics but ask customers for feedback too — if you can be objective you'll be well on your way to achieving your goals online.
Sian Lenegan is the founder of Sixth Story, a website and graphic design company based in Birmingham.
Read more about website design on Marketing Donut:
• Win sales through good website design
• Websites: the four pillars of wisdom